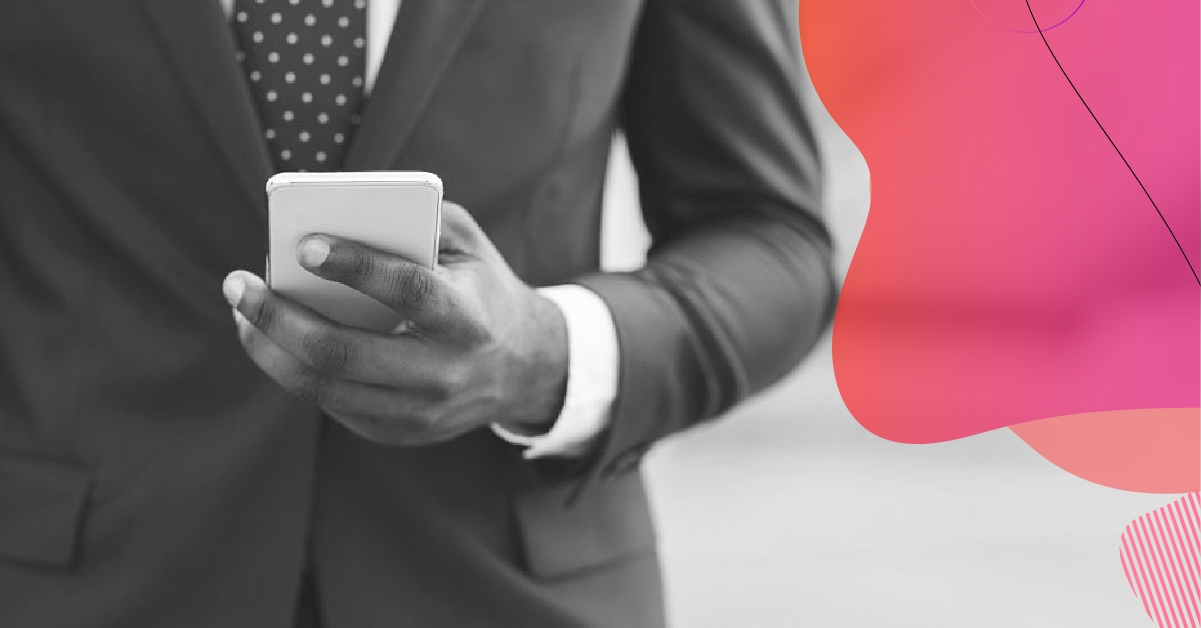 WhatsApp became the most popular message app in the world. It's almost impossible to find someone who doesn't have it on their phones. In this way, a lot of people use it as the main means of communication with family and friends. This app is so useful that it is also changing the idea of phone calls. With the app popularization, many companies are adopting WhatsApp as their main suite to connect with customers and leads. Do you want to learn how WhatsApp Business works? Follow us!
WhatsApp Business
Noticing the necessity of serving companies and offering solutions, WhatsApp built Whatsapp Business. It's an app exclusive made to facilitate the company-customer communication processes, but with extra resources. Among the exclusive resources, you can find:
Profile: with a corporate profile, WhatsApp Business works as a business card. That way, the customers who get to you access the main information about your EI - as address, website, overview, e-mail and even service time. There are also exclusive fields. All of this helps to validate your credibility to a customer.
Metrics: it's possible to measure some data collected by the statistics menu. Even if it sounds simple, information about the delivered, received and read messages can be very useful in the daily basis of your EI, helping even more in the quality control and goals of your team
Personalized Messages: if you're away, you can cover the schedule when the service of your EI is not working. It's also possible to focus on the transmission lists in a smarter way, splitting your contact groups, for example. Or, if you prefer, you can create groups for specific actions.
Tags: tags can help a lot in your messages' identification. That way, it's possible to create and use tags as "customer", "lead", "prospect". Everything is kept organized and you won't have further problems to direct the messages.
A New Solution
Due to the Call Center's difficult to reach users at digital platforms, Whatsapp Business became the best option to reach customers and a more precise way. That happens because the call communication - that was enough once - now is the user's last option, once the completed call's rate is increasingly lower. Urgency is the main reason for this decision. Having a straight and easy way to communicate with the company is not only pleasurable, but necessary.
With all the app resources, you can offer a "plus" solution to the customer. More than just helping the contact with new leads, this tech assists in the access to information you need to convert your visitors into leads and your leads into students, always relying on a good strategy to nurture these leads.
Due to the increase of service speed, your workflow becomes more rhythmic, allowing faster actions and decisions. So, you won't lose that "your email was spammed" contact opportunities.
Integration
Integrating with a CRM, like Hubspot throught WhatHub, your actions tend to be more centralized and organized, allowing, then, the message delivery or other automation being through the CRM itself.
WhatsApp Marketing
WhatsApp Marketing is all you need in the palm of your hand. Indeed, this expression is becoming a slogan to small and mid-sized companies, when referring to technology that contributes to their growth. After all, a suite like that to help the brand's building makes WhatsApp Marketing an essential initiative. Because, further than a basic contact tool, through smart strategies, your EI can interact, relate and influence your audience.
Now you know what WhatsApp Business is. If you want to receive more content, subscribe to our newsletter.