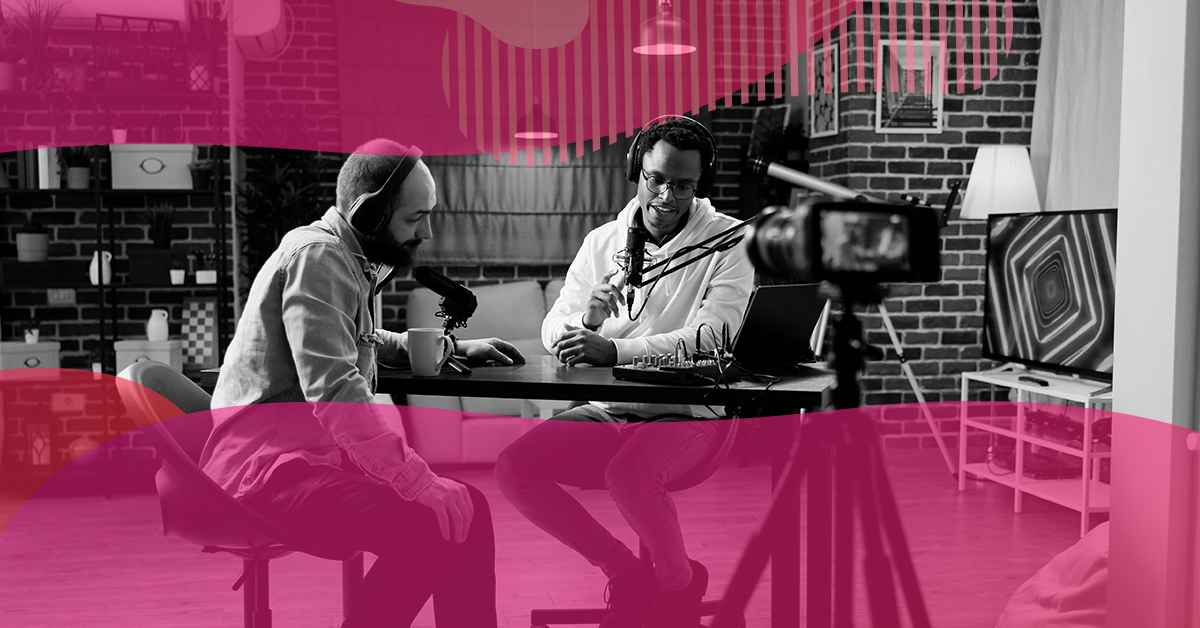 Video platforms have gained more and more space among internet users. However, audio content is an efficient way for people to have fun or get informed while doing other activities. A clear example of this is the growth of podcasts.
In this post, we will explain some trends for podcast production for the next few years, a revolution that made YouTube videos have to adapt to this new way of consuming content.
What will you see in this post?
User Experience Optimization
The first and one of the most important trends for podcasts producers is' focus on user experience. Currently, it is possible to acquire a series of information about listeners, so they should be put to good use by content creators, to direct their productions to the needs and desires of these people.
It is interesting that this care is taken, since the content created for podcasts is usually very long. Invest in measures that make users able to listen to the episode until the end.
How to improve podcast users experience
Adapt the user experience according to the podcast model you use. Many creators only produce audio content, while others are also betting on audiovisual content and live broadcasts, which is another trend that we will talk about throughout the post.
You can start optimizing the user experience on your podcasts by limiting yourself to adding just one CTA per episode, preventing them from getting confused and having a better direction on what to do.
Always seek to gather feedback from your audience to identify the problems they are facing and solve them as quickly as possible. In this way, you will ensure a good relationship with users and a better experience.
Greater competition
When podcasts started to become popular in Brazil, it was only possible to consume this type of content on specific platforms, such as Spotify or Apple Music. Currently, there is a greater variety of platforms that offer this type of service, in fact, some focused on video content, such as YouTube and Twitch.
According to research carried out by Globo, in 2020, Brazil was the country with the highest growth in the production of content in this format. In addition, around 57% of users claimed to listen to podcasts.
How to innovate with podcasts?
The best way to stay in the podcast market is through innovation. To do this, it is important to explore the different possibilities that this type of content can offer you: creation of daily newsletters, debates, structuring an internal radio station for your company, among others.
It is also necessary to invest in Google Podcasts, a free podcast aggregator that facilitates the search for your content through search engines. Make sure all your episodes are aggregated with this tool.
Investing in engagement is also a great tool for those who want to innovate and grow in the podcast business. Having a close relationship with your audience will make them remember your brand more often during the day.
Read too:
Podcast production with quality content
As important as making your podcast heard is investing in creating quality content that really adds value to users' lives. As we said, podcasts are usually long and users don't waste time on something they don't find interesting.
In addition, research shows that the podcast audience is older (between 30 and 39 years old). In other words, it is a more mature audience that seeks relevant content that is really useful in their personal or professional environment.
How to create quality content?
The first step to creating a quality podcast is investing in good planning. Through it, you will know what your audience's needs are regarding the niche you want to work on, in addition to defining very well the themes and topics that will be addressed in that conversation.
It is also very interesting that you bet on quality equipment, especially audio. Remember that sound is the protagonist of this type of content.
Live Streams Live
streams are also becoming a trend among internet users. While most podcasts can be listened to anytime and anywhere, many prefer to watch live streams of conversations as they can participate by asking questions to interviewees or presenters.
In some cases, this is also an opportunity for the podcast to earn extra income from producing this type of content, as some platforms, such as YouTube, allow users to make cash donations to customers.
What is a video podcast?
It is important that you understand what a video podcast is, as it is an innovation that is emerging in this area. Known as vodcasts, they are podcasts that can also be watched as a video, as the recording takes place from the studio in which the conversation is taking place.
Often these podcasts are recorded live, with offline versions made available later for audiences who were not able to watch them at the time. With vodcasts, it is possible for listeners to be closer to the interviewees, being able to interact with the content more easily, through questions and cash donations.
Optimization for Voice Searches
According to a survey released by Google, 55% of teenagers and 41% of adults use voice search more than once a day on their cell phones. This data shows the importance that this type of mechanism has for brands that want to establish themselves on the internet.
That way, your podcast will not depend on a specific platform to gain reach and engagement with your audience, so bet on search engines to make your episodes more easily found by users who are already interested in that particular topic
Podcasts for voice search?
Using Google Podcasts is a way to start working on SEO for this type of content. Currently, the platform already performs the transcription of the episodes. That way, users can find your content by typing in a keyword that has been spoken by the presenter or interviewee.
Another tip is to create specific pages for each published podcast episode. On these pages, you must list a main keyword that must also be present in the episode title and in a description of about 300 words that better explains the topic.
Thus, by better understanding how to use inbound marketing through trends in podcast production, in addition to receiving tips on how to implement these novelties in your own content strategy, you will be better prepared to enter this market and become a great reference in your area. .
And to help you in this mission, read this other post on our blog in which we give you some tips on how to make audiovisual production of digital content for your brand. Check out!