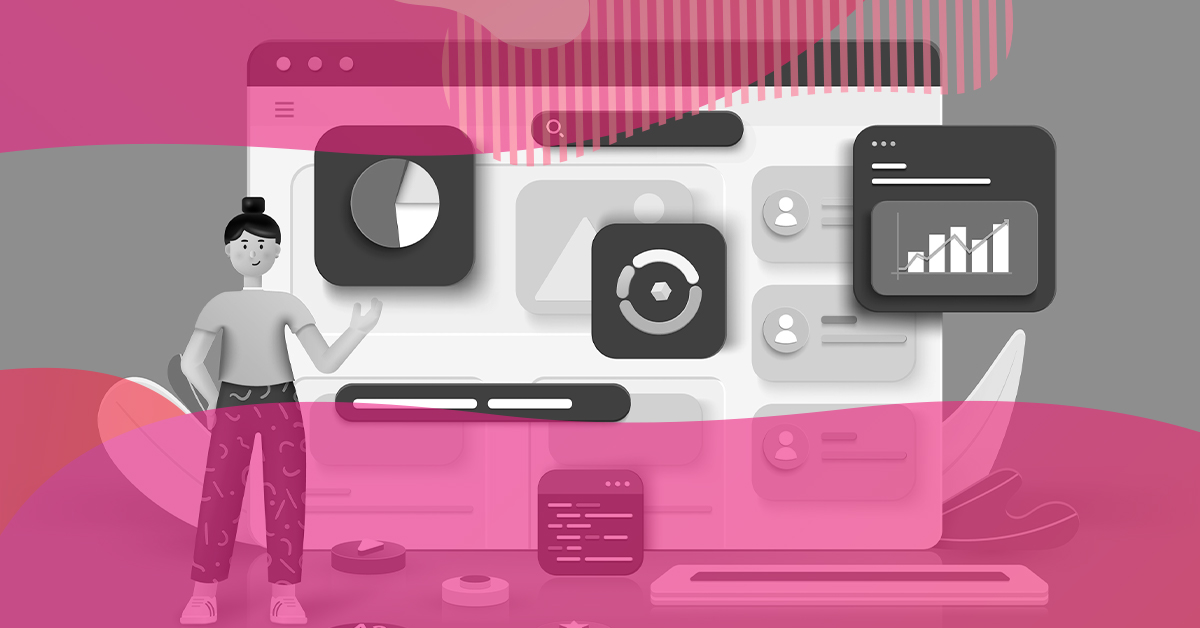 CRO, SEO and UX: how do these three techniques relate and why their union can be a determining factor in improving your strategy for capturing leads and online customers?
If you have an online interface, you've probably heard of at least two of these optimization techniques. The fact is that, to have a good result, it is necessary to use the best of each one of them; the combination of these three techniques may be what you're missing to improve your site's numbers.
This is what we are already tired of knowing: the consumer no longer has the patience or time to waste on things that make no sense to him or to the reality in which he lives, and not only that, the consumer also has no more time trying to figure things out on a web page or even a physical product.
Following the line of marketing 5.0, we have to be attentive and prepared, at all times, to offer an increasingly faster and more targeted user experience, in addition to being ready to change what is necessary in real time. Here, by the way, it is very pertinent to count on the help of a good CRM and Artificial Intelligence.
And how can I do all this? Using the proper tools. When we talk about digital marketing, SEO, CRO and UX are just 3 of the fundamental techniques you should explore. Shall we get to know each of them a little more?
What will you see in this post?
Enjoy it!
What is SEO?
SEO is the acronym for Search Engine Optimization, which, in turn, is a set of techniques used to improve the positioning of your online pages within search pages (such as Google).
Among the most diverse pages that exist on the internet, it is important to use techniques that help your page to stand out. The SEO key tools for this, it was developed to reach the user, delivering assertive answers, according to the searches he makes.
In order for you to be on the first pages of the search results, it is not enough to have good content, you must use some optimization strategies, such as:
Keywords (long and head tail): they are one of the main criteria of the pages of search; these keywords need to be related to the theme that will be presented and the ways in which your user will search for these themes on Google. It is also important to use these KW in your text titles;
Relevant content: that really clears up your user's doubts and that, preferably, is among the trending topics of the moment;
Links: use internal and external hyperlinks, but be careful not to use broken links and direct your user to a page that doesn't exist;
Images: Use fast loading images and ideally assign a keyword to that image;
Tags: tags help search volume monitors to be more accurate when searching for a specific topic;
Split titles: use titles in H1, H2, H3 and as many Hs as you think are necessary. This makes reading more fluid and visually more pleasant;
Responsive Design: This is also part of SEO! Google results much more prioritize that responsive and fast-loading site, you know? This item became fundamental as the use of cell phones; Turns out, today, responsiveness is critical for all screen types (not just desktops and mobiles).
You know those "quick searches" or "search results" you do all the time on Google about a product or service? So, they're just really fast, because the algorithms work on top of all these nuances to deliver the best for you.
One very important thing about SEO: it needs constant updating!
You constantly need to keep an eye on the content that has been posted and the links used, the market changes all the time and sometimes changing a word on your site can make a total difference in organic traffic! Regarding the links, it may be that, from time to time, one of them goes offline, and this can harm the delivery of your content, so pay attention to that.
Updated content tends to attract more visitors, the more visitors the higher the Google delivery and, consequently, the greater increase in your website traffic.
Read too:
What is CRO?
CRO is the acronym used for Conversion Rate Optimization and is a set of techniques applied to your website or landing page with the intention of turning the user into a lead or customer.
To improve the performance of your online page, the CRO uses a solid base of information about your user's behavior, patterns and needs. With this strategy, you can generate qualified traffic for a specific action on your website.
These patterns of behavior, from the moment a lead visits your site to the moment they leave, are only possible through the use of tools like Google Analytics, Lucy Orange and Hotjar.
In addition to the tools used for data collection, it is also necessary to create and apply A/B tests to better understand what types of stimuli your audience best identifies with until the moment of conversion. Generally, this step consists of creating two versions of your page with different stimuli, and, based on the results, we identify which of the models has the best performance.
All these points help you to better understand the customer journey on your website and, consequently, improve their experience, as well as help you improve your ROI, generate more traffic to your website and even make your business more scalable.
One very important thing: these analyzes must be done constantly. Just like SEO, you shouldn't just use the strategy to build your site and then abandon it. All this must be constantly monitored, in this way, it is possible to identify small adjustments that should be made over time to further improve your user experience.
What is UX?
UX, an acronym used for User Experience, is a set of strategies whose objective is to deliver the best possible experience for a user.
A team focused on UX is very concerned about offering an easy, simplified online experience that leads its user to solve a need. Have you ever had the feeling that some websites or apps sometimes give you that feeling that they know what you're thinking?
Well, that's UX! Think about one thing: whether you plan it or not, the user experience is always present on your website, institutional materials and everything related to your business. The big difference here is to make you remembered for offering a memorable experience.
The better your user experience with your brand (from the first contact), the more likely they will be satisfied.
This experience is related to the colors used on your site, the path it must take to take an action, and the usability of the site/products. In this regard, it is important to think about the stimuli that can be offered, so that they are structured and strategic.
It turns out that, in order to offer this experience with quality, teamwork is essential! The union of the CRO, SEO, UX teams and some other areas of the company can be the big difference between a lead becoming a customer or simply abandoning your page.
SEO, CRO and UX: what is the relationship between them?
If, on the one hand, the CRO's role is to focus on conversion techniques through an in-depth study of user behavior on your website, the UX aims to deliver the best experience at all stages of user contact with your page. Both are directly influenced by text content, which are SEO techniques. Does he understand?
The union of these three optimization and delivery techniques is directly connected to better results.
Better experiences open ways to generate better results, and that's a basic premise of digital marketing, isn't it?
Remember that together they generate a universe of possibilities, allowing our business to work "one step ahead" of users' needs. That way, instead of having a page loaded with unnecessary and sometimes even disconnected information, we are able to offer an optimized experience centered on the information that really matters.
Ah, another thing that we didn't mention in the post, but that should also be taken into account when we talk about UX is Inbound Marketing! Remember that the premise of Inbound is to delight, right? Well, all these techniques should be part of your Inbound strategy.
Learn to have a vision focused on your consumer's needs and then use these strategies. Surely, you will see the impact this will have on your results!
By the way, if you want to learn more about UX, we recently put a post here on the blog talking more about UX Design, it's worth checking out - UX design: fluid and assertive visual experience on the internet.