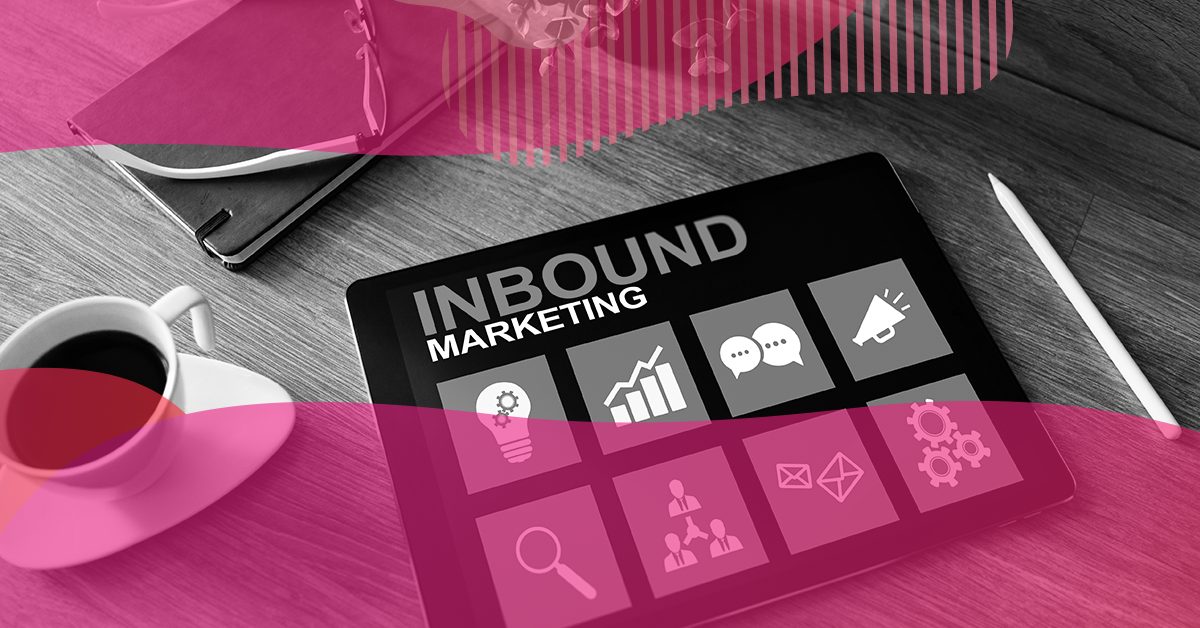 There are some people who say Inbound Marketing is a concept, a set of strategies or, even, a Digital Marketing's tool. The truth is: none of these definitions are wrong, once it's kind of a new concept as each theorist decides to define it as their own understanding. Summing, Inbound Marketing is a method of attracting, converting and relating with the customers through relevant content.
What is Inbound Marketing
Talking about conventional Digital Marketing actions, a lot of strategies are applied so the company can be seen by the customers. From Google campaigns to institutional videos on Youtube, a lot of organizations are desperate for a space on their targets' minds.
In Inbound Marketing it's different. The idea is that customers search for your company and the content it produces and shares. By consuming this content, a relationship is created and fed until the person - that was just a potential client before - buys your product and becomes a client, for real.
Through a website or a blog, the idea is having people impacted by what they read, see and listen to. This impact can create emotions and it's exactly this that connects your brand in a positive way. When a content provoques a new experience and delightes, it helps people to build an affective memory with your company. Interesting, right?
So, we can say that the main difference between Inbound Marketing and conventional marketing is the way the relationship between company-customers is built. In the conventional way, companies look for customers. In the inbound way customers look for companies. That's why inbound marketing is also known as attraction marketing.
Inbound Marketing Stages
A stage funnel guides all the success strategies of inbound marketing. These strategies are usually divided in: attraction, conversion, relationship, purchase and analysis. Each step has its particularity and an action that follows it. Being connected to each other, through triggers, the process makes people be motivated by each stage until they reach the "post-purchase"
Let's learn about each stage a little:
Attraction
Every company wants its website to be always visited and searched by people. When talking about e-commerce, for example… If the website doesn't generate leads, it won't sell. It is simple. If an EI has students that are not interested in its entrance examination or even don't search for more information about the university, this EI will hardly reach its enrollment goal. And in addition: the EI will have to reach for more expensive and time-consuming methods to reach its target audience.
In the attraction stage, instead of distributing flyers on the streets, the EI produces high quality content that will attract the students to its website. This "expontaneous" attraction helps the relationship to start positively and not with someone screaming discounts in your ear.
And how can you do that? Through copyright content publishing and promotion in blogs, social media, podcasts and other platforms. It's part of this attraction optimization preparing your website/ blog with SEO techniques for it ranks good in Google and your releases are seen. But we will talk about this in another moment.
Conversion
The leads-to-customers-conversion stage is truly connected with the relationship stage. At this moment, your visitor becomes a lead. It's not just a visit anymore, it's a friend of your brand. So, at that time the contact's information is delivered to you, mostly in return for more content or benefits.
It may be through a form, chatbot or other conventional methods, the goal is to make someone not just a possible client, but someone with a real purchase chance. Having a website/ blog with a lot of visitors and a little of leads it's not good if the focus is selling. And it's exactly what we want.
Read too
Relationship
It is in this moment that you keep a friendship. Lead nurturing is done in a way it always gives content even more relevant and interesting that those who attracted the lead in the first time. When the content is well structured, the lead will reach the next stage. But when there are gaps and the lead is not satisfied by what's being offered, they go to another competitor.
So, we can say that one of the main roles of the relationship stage is providing solutions and answers to the lead's questions.
Purchase
When you realize your lead is full of information, content and they are well connected, it's time to sell. You have to always make an analysis to find out if they are ready to receive your proposals or being guided to your content with a purchase intention. You can use lead scoring strategies or drawing profiles and agreement moments with the buying journey that was strategically drawn.
The best is you always have in mind the way your lead has to seal the deal with you. What content had attracted him? What article has transformed them into a lead? What was the moment of the purchase decision? These are questions that must be done daily.
Analysis
As the name suggests, in this stage we analyse the data and results that were achieved in all the previous stages. After the purchase, it's important to delight the customers so they may share your content, giving you more visitors to the website. It's feedback that must be done through the strategic analysis of everything that was built. With data in hands, you can plan and act better.
How to prospect?
People usually have questions about how to prospect customers through inbound marketing. There are a lot of ways to do that, so we brought the main ones:
Blog
Nowadays, blogs are the main channel to share content inside inbound marketing. That happens because it's possible to share a specific content that can answer questions, offer help, show solutions and tell stories. It's in the blog that we should invest a big amount in our strategy.
Exclusive Content
Parallel to the blog, offering exclusive content is a great option to turn your visitor into a lead. With this solution, you swap your content to the contact data and can track your persona even better.
Inside the exclusive content group, we can talk about: ebooks, whitepapers, infographics and webinars. All of them contribute to building a deeper relationship with your lead. More than just keeping on a relationship with your potential customer, these contents are also great tools to attract visitors to your Landing Page.
Landing page
Landing Pages are web pages built to capture leads. Talking generally, these pages have a form that once filled, offers exclusive content. In addition to attractive images and texts that sell your content or product, of course.
Having a Landing Page connected with all your content strategy and capture methods is almost mandatory. Because it's through it that your conversion point will be established.
Email marketing
One of the most suitable tools to lead nurturing is email marketing. Through it you can nurture and qualify objectively your leads' database. It's possible to offer good content and direct access to Landing Pages, through analysis of results that we can extract. Segmenting your database by profiles, funnel stages and products is a practical way to share more assertive material to each person.
Conclusion
Summarizing, using inbound marketing to capture more students is a strategy that must be well structured and planned. Always remember that each content must help you readers to be more interested in what you have to offer.
Acting dynamic is a way - that due to the lead buying journey - can take longer than expected to get results. But you can be sure that in the digital world making customers look for you is cheaper and more fruitful than running after them.
After this article, are you ready to learn deeper about Inbound Marketing? So check it out our post to know "What's the connection between CRM and the purchase funnel stages" and improve your knowledge to put your hands on!