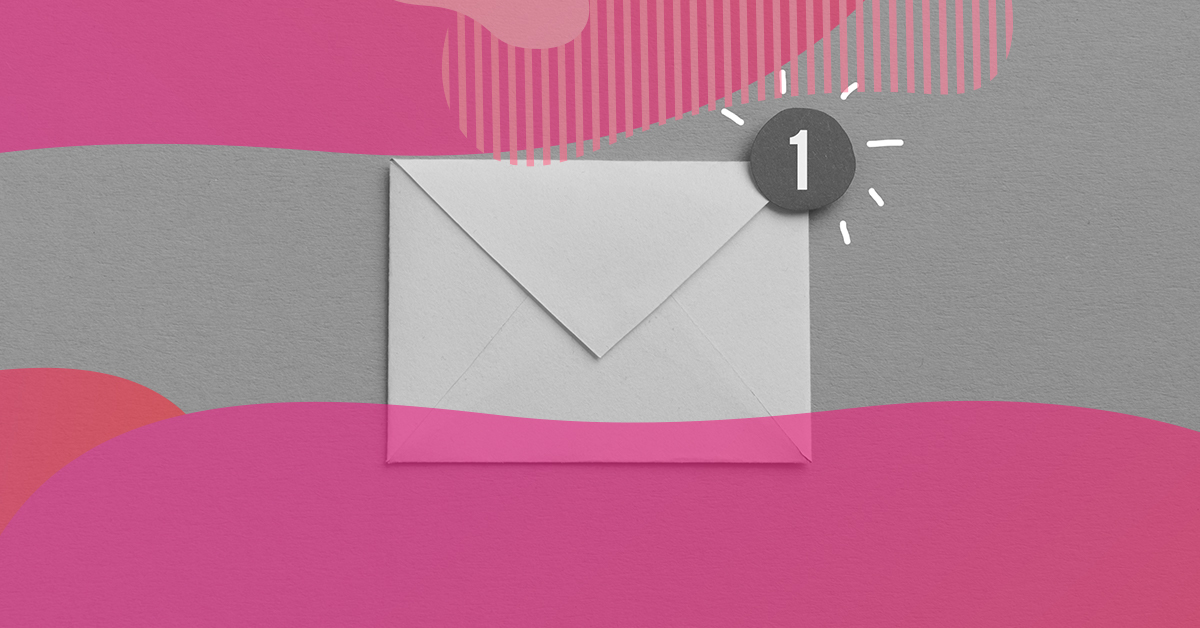 You may have already seen the offer of this type of newsletter to earn discounts, access exclusive content or not miss any news, but do you know for sure what a newsletter is and its role within an inbound marketing strategy?
Essential to reach an audience willing to qualify, it is with this element that contacts can learn more about the company's work, the products offered or the unmissable promotions.
To know what a newsletter is and how it works, its role in marketing, tips for creating yours and mistakes to avoid, check out this post in its entirety below!
What we will see in the post:
What is a newsletter?
A newsletter is a type of email marketing, created to nurture your base with rich content. Fired with a defined frequency, this is a format designed to strengthen the relationship with the customer, providing different materials on a given topic for free.
The basic principle is to capture leads, however, this strategy goes further, enabling a more differentiated contact with your potential customers. With an email list created after converting visitors into leads, you can use the strategy to take the consumer beyond their buying journey.
This type of content production is already widely used and is increasingly part of the marketing investment because of its potential and reach.
How does the newsletter work?
Basically, a newsletter needs a few steps to be followed before reaching the user as a final product. For this, first the text is produced and, if applicable, add an image. Then, the email is inserted into the email flow to trigger and deliver to newsletter subscribers.
With technology, it is possible to optimize the process so that everything is automated, facilitating the day to day and enabling immediate delivery, for example, when uploading content on the blog.
Its main function is to serve as a user magnet for the site, always directing its gaze to the platform where it can be fed with other content or even make a purchase.
Main uses of a newsletter
For this type of email marketing there are some deliveries that differ according to intent and content. Today, we list the three main types of newsletter that are most used in the national and international market as a whole.
Check out our list and try to identify the model that best suits your business.
Informational newsletter
This type of content is one of the most common. This newsletter is mainly used for the dissemination of news. It is also possible to find agencies offering this type of delivery for the dissemination of weekly or monthly news with exclusive content, as is the case of The Intercept Brasil.
Generally, subscribers to this type of material also receive the article in advance or exclusively, all this so that more people are attracted to this type of proposal. This content production is so valuable that it is worth dedicating efforts just to achieve this result.
Promotional newsletter
Common for e-commerces, the promotional newsletter has a greater focus on the dissemination of products, offers and promotions in general, being an excellent tool to feed the base. It is common for a discount or coupon to be offered to those users who sign up.
However, you need to use this email marketing wisely and sparingly so as not to fill the lead's email inbox, becoming uncomfortable content for your audience.
Educational newsletter
As the name implies, this type of newsletter is launched with the aim of educating users about a certain subject or segment.
This model is interesting because of the possibility of promoting blog posts or websites, enriching the user's baggage and maintaining a relationship of interest and reliability there. In addition, of course, to keep you connected to the user, showing that you are an authority on the subject.
The 8 best practices of how to make a successful newsletter
Now that you understand the concept and functionality of a newsletter, it's time to learn some valuable practices to make your News a success. With the right actions, you can nurture your base and convert your leads into customers!
To find out how to get to that moment, read now the 8 golden tips we've separated for you!
Be friendly
Every friendly action counts positive points with your audience. So, be friendly in all communication. But how? It's simple, invest in actions such as:
Welcome messages;
Customizable automations with the recipient's name;
More personal messages;
Always start with warm greetings.
By inserting this into your creation routine, the user will be more likely to interact with the content and read frequently. Value and work well with your Customer Relationship Management (CRM) to reap good results from this relationship that is under construction.
Organize your email rule
Constancy is synonymous with good results. The premise is simple and part of something very important, which is keeping in the reader's memory. If you take too long to send, it is possible that the user will lose interest and end up forgetting your brand.
You need to delimit your submissions, organize them according to the frequency that best suits the case and put it into practice!
All this implies the maintenance and construction of a positive relationship between company and user. There is no rule for this, but it is interesting that at least one Newsletter is launched per month. On a case-by-case basis, analyze the temporal need and adjust your planning.
Read too:
Don't forget to segment your base!
You need to understand, first of all, who are the people you are talking to. Even with pre-defined personas, study your subscribers to understand the best type of content to maintain lead loyalty.
With a well-segmented audience, you can have greater personalization of materials to get even closer to those who are interested in the content and are further along the sales funnel.
Be mobile friendly
Currently, all content created for the digital medium must follow the reading and opening standards also designed for the cell phone screen format, the famous mobile friendly. If most of your readers read emails on their cell phones, you need to take care that the content can be read continuously and scanned.
Even if you only have one reader who opens it on their cell phone, you still need to offer quality material. So, don't forget to check out the content in different formats for the most varied screens. Avoid your user's frustration when they find it difficult to read or open a link in your News.
Provide a subscribe button
A key factor for a good customer relationship is showing friendly behavior. For this, it is necessary to warn that the content can be canceled at any time, thus giving you greater confidence. But calm down, if yours is really good and qualified for this audience, this button will be little used.
But, always look at the rate of subscribers who unsubscribe. This way you can understand what can be done to improve results. On the unsubscribe page there is still the possibility of asking a question about the reason for cancellation, so you get more accurate information.
Humanize your communication to strengthen the relationship
When we talk about relationship rules, impersonality is never an ally, mainly because it gives the impression that each subscriber is just a number among many others. This is definitely not the kind of impression you want to give your potential leads, is it?
Therefore, invest in a humanized and customer centric, with a delivery that escapes the "robotic". Also, it's always good to invest in addresses like:
naresponda@
marketing@
naresponder@
mail.589@
In addition to these, other variants haunt users' inboxes, but as you intend to build a healthy relationship, these are terms to put in your "DO NOT" list and always remember that.
Communication is personality, the opposite of that is not friendly or capable of generating good results for your brand.
Invest in automation
When we talk about the basis for news, it is often a very large audience. So, how to distribute hands to do this work manually? Today, it is no longer possible to give up technological resources to edit and shoot this content.
Currently, the leader in this type of service is Hubspot, a company that offers various types of automation solutions to thousands of customers around the world.
With it, it is possible to carry out the project from the selection of the base, the editing of the content, the triggering and even the collection of data relevant to the process, in addition to making it possible to carry out A/B tests to optimize the process, that is, it is possible to carry out complete marketing actions.
Layout is also essential in News
Despite the main focus being the existing content in the newsletter, there is no way to leave aside the visual construction of this email. Some criteria must be taken into account when building the layout.
Visual elements such as photos must be well arranged in the body of the news, leaving space without polluting the message. Also, for longer content, invest in more sober backgrounds with few visual elements that can distract the reader.
The newsletter can have different types of size and format, so choose the one that allows a better distribution of the elements on the screen in a harmonious and responsive way.
This type of email marketing also makes it possible to use GIFs in its construction. If it's in line with the brand's positioning and the message to be conveyed, explore these resources!
Avoid these mistakes in your newsletter planning
In the same way that there are good practices to be followed, we can also list actions to be avoided when creating or disseminating newsletter material. The care with the items below are essential for the user to trust the brand and remain interested in order to purchase services.
Check below 3 actions not to repeat in your company!
Sending the newsletter to contacts who have not signed up
As well as sending emails to purchased contacts, sending the Newsletter to users who have not even expressed an interest in this product is unethical and can cause problems for the company's image.
If the user makes their information available to receive this type of contact, it means that they are willing to qualify in the sales funnel. If that doesn't happen, it's no use being invasive and wearing down the relationship with a potential lead that was still at an earlier stage of the funnel.
Therefore, direct your Newsletter emails only to those who have shown interest in receiving this product from your company. Consent is everything!
Not analyzing your results
The newsletter is also a marketing strategy, so it needs recurring analysis to measure performance and better understand its effectiveness in the process.
To this end, there are some metrics about email that can be understood, such as:
Open rate;
Click on the links;
Time on page;
Hot areas of email;
Number of clicks on links;
Number of subscribers on that delivery.
Together, this data can provide guidance on content creation and interest level. Based on this information, changes can be applied, but without a real understanding of the metrics, practical results are unlikely to improve.
Submit materials with grammatical errors
We know that this type of review is a fundamental principle for everything that is produced, but it cannot be repeated too often that care must be taken in relation to this item. A Newsletter sent with spelling errors, lack of verbal agreement and even content with confusing sentences can negatively affect the public, therefore, it will not take what was produced seriously.
Not knowing what to say, you also need to know the correct way to say it. So, invest in the correction and production of content and perform double checks whenever possible to ensure the integrity and quality of the material that will be made available to your precious leads.
Start growing and nurturing your base with a newsletter!
Investing in the creation of your newsletter can be your company's turning point in capturing and converting leads. It's time to take advantage of this content and put these tips into practice to implement or leverage what is already done in your news!
Did you like this post? Then check out another post as rich as this one and learn "How to make a blog post appear on Google? The 8 tips!". Ah, taking advantage of the cue, first of all, subscribe to our newsletter so you don't miss any content and stay on top of the most varied subjects about digital content marketing and its innovations!