Online learning is growing at a rapid pace in the country. To take advantage of the popularity of online learning courses, an institution needs to know that there are differences between those seeking face-to-face teaching and those seeking online learning in order to attract the correct audience.
Added to this, the wide range of courses on offer makes it even more necessary for an institution to master attraction techniques focused on the student audience, which is, in fact, made up of potential students.
Continue reading the post and discover 5 ways to attract the right audience to your online:
Want to know more about this subject?
#1. Be an active presence in the digital environment
One of the ways to attract the right audience for an online course is to show that your institution dominates the digital environment and, therefore, will offer a quality experience.
This active presence means, among other factors: having a responsive, lightweight website with a pleasant layout; having an updated blog; offering contact methods and quick responses via chat, email or messages; and having updated profiles that interact with the public on social media.
#2. Know your audience well and define personas
There are differences between the student population of on-site courses and that of online learning courses. A census carried out by ABED in 2016 indicates that the majority of those who study online are already in the job market and are seeking professional development. Therefore, its main age range is between 26 and 30 years old and 31 and 40 years old.
Considering these and other factors, such as affinity with technological resources and digital languages, is essential to outline the right profile and define suitable personas for assertive strategies to attract the right audience.
Read too:
#3. Bet on a simple and clear registration process
The student population interested in online learning courses values ​​the practicality that digital offers. Therefore, it is important that the educational institution meets this expectation in all contacts.
Before presenting an intuitive teaching platform, for example, you need to make sure that the registration process (as well as the process of resolving doubts and troubleshooting for enrollment) is simple, clear and takes advantage of digital facilities.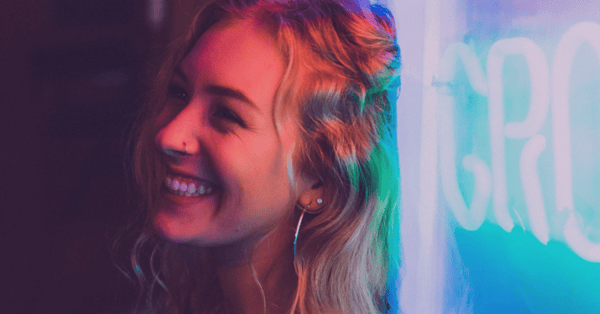 #4. Find out the perfect time to promote your courses
There are online learning courses that are offered throughout the year and that do not require interested parties to wait for new classes to open. Even in these cases, it is important to take advantage of the moments that are most conducive to attracting students.
Data collection and analysis of customer behavior student audience allows the institution to identify whether the demand for online learning courses increases as a result of New Year's resolutions or whether the demand for a quick course is greater during a typical vacation period, for example.
#5. Invest in the right content
Content is the basis of online education and is also a successful marketing strategy for attracting and attracting students.
Online learning courses make extensive use of videos to transmit classes and investing in this same format is an interesting way of separating potential online education students from those who want to continue their studies, but are not suitable for this modality.
Did you like the post? So take the opportunity to find out How control dashboards can help you make decisions!