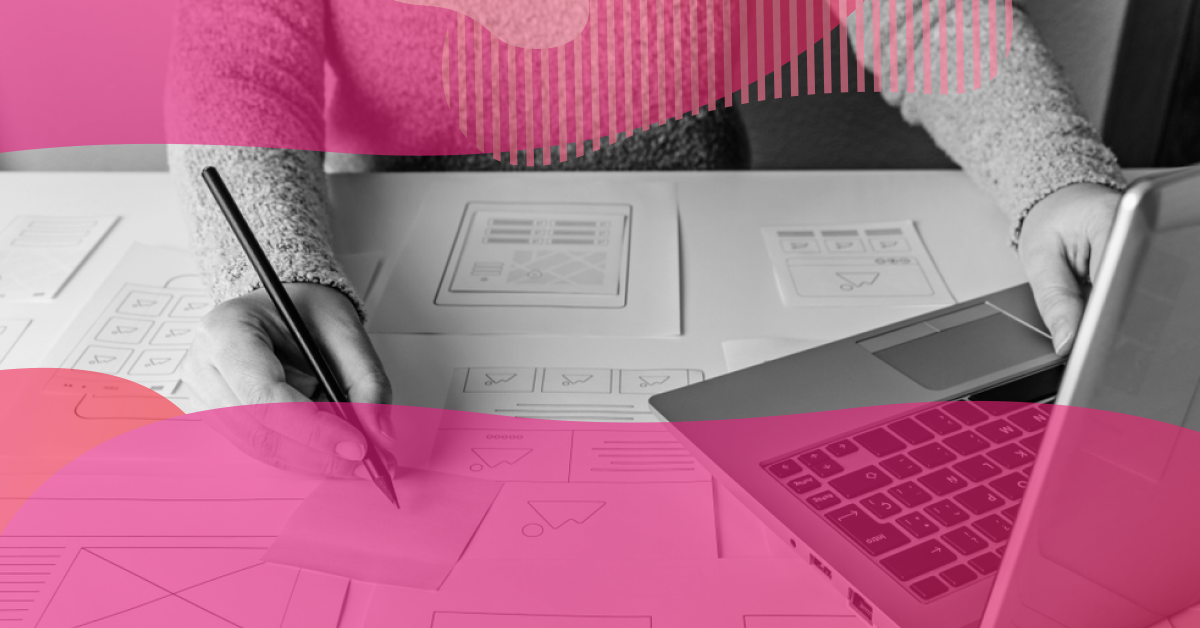 Have you ever taken a text and given up reading because you found it too complicated? Often, right? Well, that's what UX writing techniques are for.
After all, what is UX writing? Is it something really important or is it just another gringo name (and even complex to say and write) that we gave to something within marketing?
Take it easy, we'll explain everything right to you! Let's go: UX writing is when we (marketing and communication professionals) write something ensuring a better experience for the user of a digital product.
Ah, but this, then, only has to do with large texts, like blogs and articles? No way! Ux writing has to do with any and all interfaces, whether using persuasion techniques for blog and email text, or for texts on a website or application.
What will you see in this post?
Enjoy!
And why is UX Writing so important?
UX Writing helps create a clean and meaningful conversation between a user and a product. Without this connection, the user can get lost along the way and exchange their product for another from a competing brand. Professionals specialized in UX Writing, called YS Writers, anticipate the needs of this consumer to guide them strategically, so that there are no losses.
The main objective of Ux Writing is to ensure customer satisfaction, optimizing their experience in reading and usability of the interfaces. In this case, as a rule, the focus is to offer a quality experience and, consequently, conversion. It's different from a capture page, where we use some writing techniques to get attention, but in this case, the focus would be on sales. UXF is one step ahead of this step.
One of the basic premises of UX is that the text needs to make sense with the moment, with the page and with the objective that we want to accomplish at that moment. Basically, UX is based on 4 pillars:
Clarity, conciseness, usefulness and orientation
Clarity: no matter the type of text, your information needs to be clear and convey the message, in fact, for that, your content needs to have well-organized ideas;
Conciseness: Your text needs to say what is needed. It is important to be careful with prolixity and avoid talking "too much", unnecessarily;
Usefulness: your message needs to inform something that makes sense to the customer and adds value to them in some way, that is, your message needs to be useful;
Guidance: guide your customer so that he reaches the end goal of your message. Be clear and constant in your tone of voice and guide this process wisely.
Right, but you might be wondering: why is this so important? Simple: your user doesn't always know what to do; in fact, he might know, but you might not be making the process easy, so he might get annoyed and leave your page.
User experience is about adding value to the content of your page and guiding your lead in the universe of your brand.
Imagine the following scenario: you are at a party geographically close to somewhere well known to you and you really need to go to the bathroom.
Well, you stay in the party environment for a few minutes and you can't find signs or someone who can indicate where the bathroom is, that irritation starts to appear - that moment when your head starts, insanely, to tell you: I need a bathroom , I really need a bathroom, I can't find a bathroom, I'll have to leave or I can go to that place I already know, which is close by and is much nicer. I'm leaving.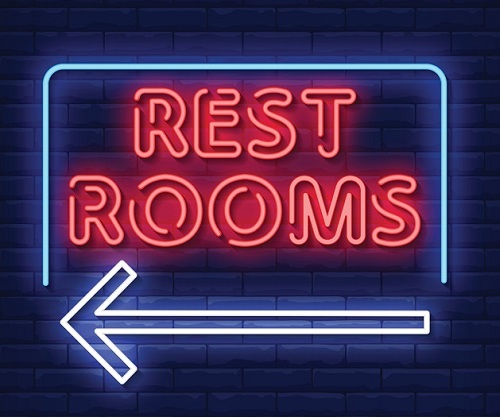 After a few long minutes of searching, you finally find a small sign that says: toilets 🔜
In this scenario, you get to the bathroom and it's full, so don't think twice: leave the party and go to that place you know and it's safe. There, you don't even think about going back to that party and, in the end, you even convince your friends to come and meet you.
Has this ever happened to you? In this scenario, you could also have actually made it to the bathroom, but in most cases, the person gets tired of the party and doesn't come back.
So it is with your text and your online interfaces: your customer wants an easy experience, he doesn't want to be looking for what he wants (a register button, a search field, product information, login, etc). When connecting with your interface, the lead can love it and come back or have so many difficulties to get what they want that they can become a detractor of your brand and, in addition to not indicating your business, still make a negative evaluation for others.
People will not always remember, in fact, what was read at some point, sometimes (very commonly), they will not remember the text, but they will remember what it felt to read what you wrote and the experience that that interface offered.
To offer a good experience, here are two fundamental points that you need to pay attention to:
Know your customer
Understand your customer's journey, but, in addition, understand and get to know your customer. Nothing can be done without you having as much knowledge as possible of the audience you want to address.
It is very important that you know this customer in depth (the persona helps a lot here), know the type of language with which he connects, know the touchpoints that your company has with him in the purchase journey and that your direction is aligned with your goals at each stage of the journey and with the customer's needs at that moment.
This in-depth knowledge and tracking of the customer journey can bring powerful insights to your business. Currently, technological advances allow you to use a wide variety of tools to help you in this data collection process, such as CRM integrated into your marketing and sales actions and even the use of artificial intelligence.
Read too:
Deliver value
As we said earlier, UX Writing is much more than just writing a text. The UX aims to offer an experience, and that experience, in turn, will lead the consumer to purchase your product.
Want to see a practical example of how customer experience is? You probably already know about LinkedIn, right?
This network focused on the professional sphere was made to help you use the tool in the most assertive way possible. From the moment of registration to the time of filling out the network, communication is simple and direct.
When you look at a screen like this, you already know what to do without needing any explanation.
The following screens bring the same concept, and the tool is so complete that, after completing the registration, it directs you to fill in some fields to get better use of the network. Simple, practical and delivery beyond what is expected.
Note: consumer/user experience also has to do with the optimization and responsiveness of your website, ok? It's no use having a well-written website if you're not prepared for the different types of screens that the consumer can access.
Tips for targeting your text
We can't finish this blog without bringing you some tips to help you write better texts! Of course, by now, you've certainly understood many things about the UX Writing, but the question that should be on your mind right now is: ok, and how do I know that I'm writing a good text, so fact?
Although it's not that simple (as you've certainly noticed so far), it's important that you know how to mix some instincts and "skills'' to write good text and provide a user experience worth remembering and replicating.
Write with good spelling and grammar;
Use efficient words;
Curiosity and empathy;
Willingness to work with a team (especially with UX Designers);
Follow trends in the technology and digital design universe;
See the processes before the sale.
AND if you want to learn more about how to improve your online performance, take the opportunity to check out the latest post here on the blog: What is a communication guideline and how does it work? Check out!
Until next time!