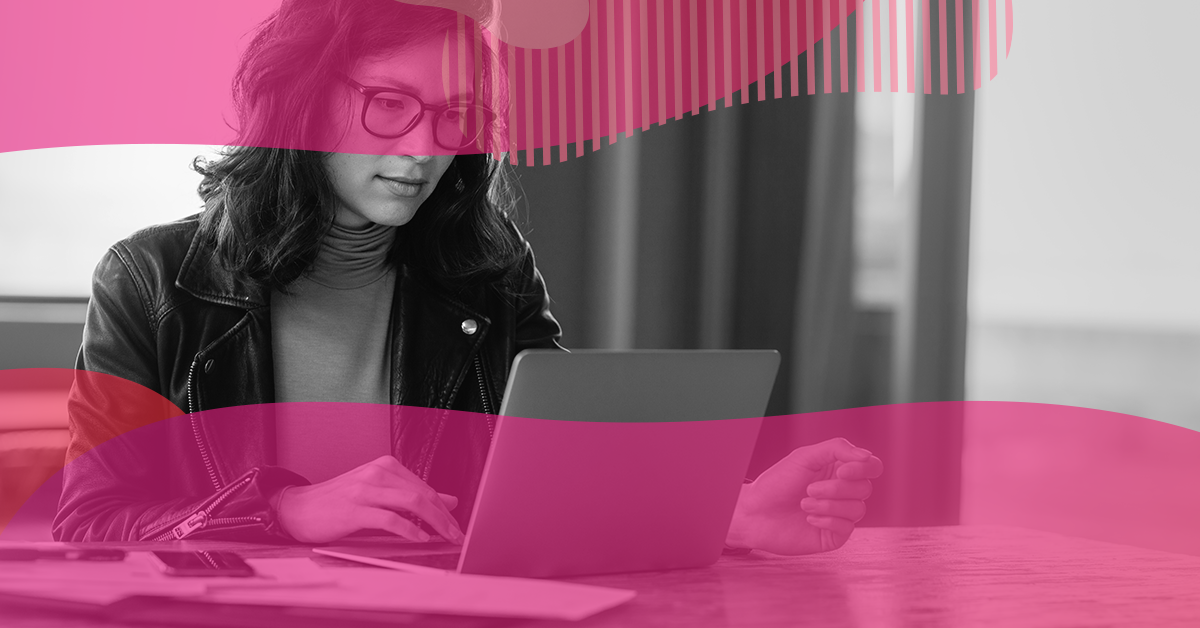 Responsive website: what is it? Have you ever entered a website on your cell phone and had to zoom in to read what was written? So that means that site had a total of zero responsiveness!
If you think it's normal to have to adjust websites with your fingertips on your cell phone or tablet screen, know that this is not only inappropriate, but also doesn't favor the user experience with your brand.
That said, what is responsiveness? A responsive website is one that automatically adapts to the size of the screen it is being displayed on (desktop, mobile, tablet, etc.).
But is that all? A site that fits the screens? That's it, but it's not just that. This small detail can make a huge difference in your sales strategy.
Let's start with the fact that the technological advances of the last decades have already taken such a large proportion around the world, that it is almost impossible to imagine that a person does not access the Internet all the time using a mobile device, isn't it?
Taking into account that each person accesses the Internet in a different way, it is important that websites are adjustable according to the screen size and not the model of the device that accesses that content. Do you agree? This is why creating a responsive website is so important.
If you still have any doubts about why having a responsive website is so important in your competitive strategy, here are some facts you should think about:
What will you see in this post?
Enjoy!
1. Mobile is one of the most used means of communication today
Did you know that people spend around ⅓ of the hours they are awake using mobile devices? That's an average of 4 hours a day. When we look at the numbers for Brazil, this number reaches 5 hours/day.
This number is especially for mobile devices. Can you imagine that more than half of your potential customers may be accessing your website from a mobile device and not be converting into sales because they have a negative experience?
Well then, this reflection is of total importance, especially when we take into account the data we brought up there, that Brazil is the world leader in accessing the Internet via mobile devices.
If you don't want to lose sales by not using your website intelligently and strategically, the time has come to rethink your website!
2. Responsive sites are faster
Sites designed to be responsive, as a rule, are faster as they must work well on mobile Internet. This makes the site lighter and consequently faster.
This page loading speed is one of Google's ranking factors, as sites that take a long time to load are very likely to close the window and look for other options/solutions.
3. Easier to share content on social networks
With access to social networks increasing, for any company that aims to strengthen branding as well as invest in inbound marketing, it is essential to have social networks as part of the strategy.
And of course, it's no secret that access to social networks is also mostly done via mobile. From a click on your website to a share on any social network, it's just 3 clicks: copy, paste and share. Easy, isn't it?
If this sharing is done by a digital influencer with a large number of followers, this sharing can generate even more significant results.
You don't want to miss this kind of opportunity for having a slow website that doesn't offer a good experience for your user, do you?
4. Responsive sites rank better on Google
As we mentioned in topic 2, Google prioritizes responsive sites (not just in mobile searches).
Believe it or not, this is not recent news! On March 2, 2015, Google published on its official blog that users would receive in their online search what was most relevant and timely, regardless of the device they were connected to.
From there, as the increase in the use of mobile applications only increased, artificial intelligence also had to adapt to this new phase.
Well, if Google has been doing this since 2015, and you hadn't taken it into account, we're basically 7 years behind (something isn't right).
Jokes aside (but seriously), Google is and has always been a reference in innovation and technology, in this case, it is definitely no different! Take this into account and always keep in mind: fast searches = responsive websites.
Read too:
5. Responsive websites offer a better user experience
For a lead to convert into a customer, it is necessary that they have a good experience with your company. Be it on social networks, physical spaces or on a website. Every touch point of that consumer's journey matters.
With a website this is no different. Optimized and responsive websites tend to offer a better user experience (on any access channel) and consequently tend to convert more.
A well-optimized and well-structured website is able to guide this lead from the moment he is just considering a purchase, to the moment of the actual purchase. All this is done through studies related to the heat map, texts that connect better and previously tested elements that make a difference in decision making.
A secret: just the fact that the responsive website loads faster and that your customer doesn't have to adjust the screen on their own, already helps the consumer experience a lot.
6. Better usability = increase in sales
Have you ever walked into a store, for example, because you were attracted to the storefront or the type of product the store sold? Have you ever had a situation of entering this store and being faced with an ugly environment, not pleasant to the eyes, maybe even messy and that's why, even though you wanted a product, you gave up on buying it?
So this is a consumer experience. As we have reinforced in each paragraph of this post, your website is the extension of your business, it works like a business card full of information.
The more pleasant, responsive and well-structured your website is, the more time (or less time with greater assertiveness) the consumer tends to spend browsing it and, consequently, the greater the chance of purchase.
7. Accessible for any browser
Today, you may prefer to use Google Chrome, tomorrow Mozilla Firefox and maybe the day after tomorrow Explorer (we never know, right?) or even a new browser that comes along over the years.
The fact is: no matter the browser, no matter the screen size, responsive websites can be opened and fully functional on any of them.
This has an even more interesting point: the responsiveness is targeted at different resolutions and not exactly for different devices. This means that this tailored layout can work on any device. That is, if in the future some new way of accessing the Internet appears, you are probably already prepared for it.
Well, we hope you have understood once and for all how important it is to think about the responsiveness of your website! In fact, a tool that can help you understand even more about this is Hubspot.
If you haven't heard about this tool yet, it's time to find out! To help you, check out this post from our blog: The 10 Whys of Having a Blog in Your Marketing Strategy!.
To the next,