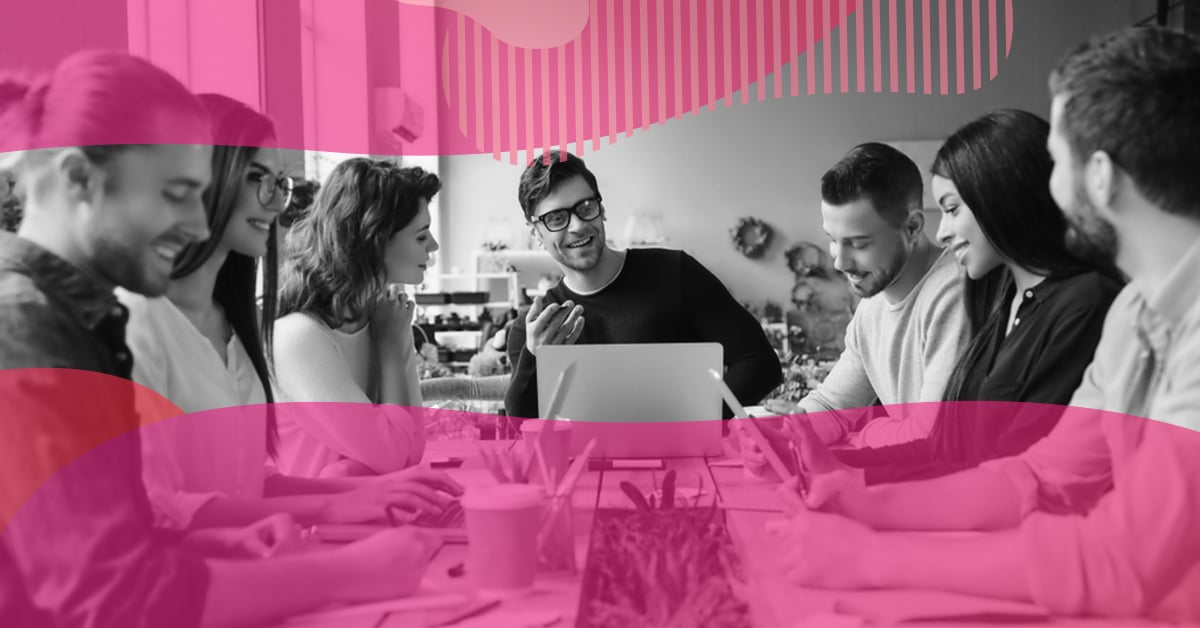 The transition from Marketing 4.0 to Marketing 5.0 was so fast that many were a little confused in the transition between one and the other, but it's not for less, the pandemic brought several changes to the market and, inevitably, these changes affected the way we do marketing.
And in this new reality of Marketing 5.0, how can we manage the relationship between our company and our customer? That's exactly what we're going to talk about in this post.
What will you see in this post?
After all, what is Marketing 5.0?
Before arriving at marketing 5.0 and making the necessary differentiations, it is worth remembering where we were a few years ago in order to understand what has changed in marketing 5.0.
In other words, we noticed that the marketing phases were always focused on consumer behavior, what really changed from one stage to another was the way to deliver to the consumer what he already wanted and the way it was available, according to the moment.
The changes in the consumer's perspective regarding access to information and the different ways in which he is impacted by a brand or product demand marketing.
In this view, it is essential to follow the current market, as well as the trends that are to come, since changes are constant. In 1990, in marketing 1.0, in which internet access was walking timidly, marketing and advertising did not have the investment to expand branding thinking about IoT (Internet of Things), for example.
Nowadays, defining a strategy in any aspect of marketing and advertising without taking into account the use of automation and data analysis tools is already practically impossible and unfeasible, given the avalanche of touchpoints that a potential customer can have with our brand.
Marketing 5.0, conceptually launched by Kotler in 2021, was the unification of what the market already saw and used in other areas, but had not yet been associated with marketing/inbound marketing strategies: valuing the combination of technology and the human being.
In marketing 5.0, it is essential that brands are attentive to consumer needs almost in real time, that is, marketing is humanized, but data-centric.
And what were the strategic changes that Marketing 5.0 brought?
There were few! All because of Covid-19? No, of course not. The pandemic only accelerated a process that would be natural.
According to Kotler, marketing is in a "ready to change" moment, in which companies need to use creativity to get closer to the consumer in a world where everything changes very fast.
For this, it is necessary to identify the gaps and opportunities between the points of contact with this consumer through data analysis and, then, have a well-structured planning in actions.
Strategically, Marketing 5.0 changes the way we collect, store and analyze data. Like this? If before you used 2 or 3 tools to capture customers/leads and manually unified everything in a spreadsheet, currently, the ideal is that you use a CRM that unifies all stages of your customer's life cycle.
If in marketing 4.0 the search for connection was done through the digital world and relevant content, in marketing 5.0, there is the importance of linking value to technology, of working not only with the "reaction" to consumer needs, but in a predictive way. This is only possible through technology.
Read too:
How to apply Marketing 5.0 in your organization?
Ever heard of marketing automation? So this process is one of the highlights of this new era!
But don't be alarmed, we're not just talking about automating your email marketing, we're talking about the use of chatbots, artificial intelligence applied to data intelligence, machine learning , in which we can customize customer service, even if be done by a machine (chatbots, for example), IoT, etc.
All these technologies must be linked to your marketing strategies, in fact, inbound marketing is a strong ally in this universe.
But there are things that go beyond that. Everything that we already know that happened in marketing 3.0 (age of value) and 4.0 (digital and participatory) should also be taken into account in marketing 5.0, such as support for social transformation, use and support of consumers as brand ambassadors (better known as influencers), social and environmental responsibility.
While it's technology time, customer relationships must be intense and support real causes. In addition, it is worth remembering that these causes must be genuine! There is no room for pretense or external positions that are not sustained within the corporate culture, the consumer is attentive and alert to everything.
Marketing 5.0 has been on Mkt4edu since 2017!
That's right, you didn't read it wrong. While the marketing 5.0 concept has been in the spotlight in 2020, it existed before that.
As? Exactly through the use of tools focused on data analysis and customer relationships, such as Hubspot, which is the world's leading CRM tool.
The CRM cycle developed by Hubspot follows the entire consumer journey: from capturing that lead to nurturing, selling and after-sales. Each step is recorded in it and, consequently, facilitates data management. Which directs us to make decisions based on what is real.
Here at Mkt4edu, this tool has been used since 2017 and the results are impressive; we are, for the second year running, the best Hubspot partner agency in Latin America.
The numbers don't lie, and that's what marketing 5.0 is all about (and that's okay!). With the use of the tool, we achieved a remarkable growth of our customers, we use Inbound with intelligence and focus on innovation and we managed to offer a high return on the investments made.
And to give you an idea of ​​the results that this work can offer, this year we also had the privilege of having one of our successful cases recognized by Hubspot, the case of Grupo Saber, which is part of Kroton.
Even in the year of the pandemic, we developed an impeccable work that resulted in the following result:
+187% new leads;
+15.2% lead x enrollment conversion;
-53% cost per lead.
To achieve these numbers, HubSpot's CRM made it possible to take actions that were essential; among them:
Personalized dashboards to follow the results in real time of each institution of the Saber group;
resources

Artificial Intelligence

for application of automations;
Use of various integrations for paid campaigns.
Through these and other features offered by the tool and linked to the expertise of our team, we were able to better target actions and carry out effective work based on data and metrics generated on the platform.
Marketing 5.0 is efficient and effective, it just needs to be applied in the right way. The advantage is that having this result in your company can be much easier than you imagine! Take advantage of a recent post here on the blog and better understand how: What is hubspot? See how the tool will help your business.