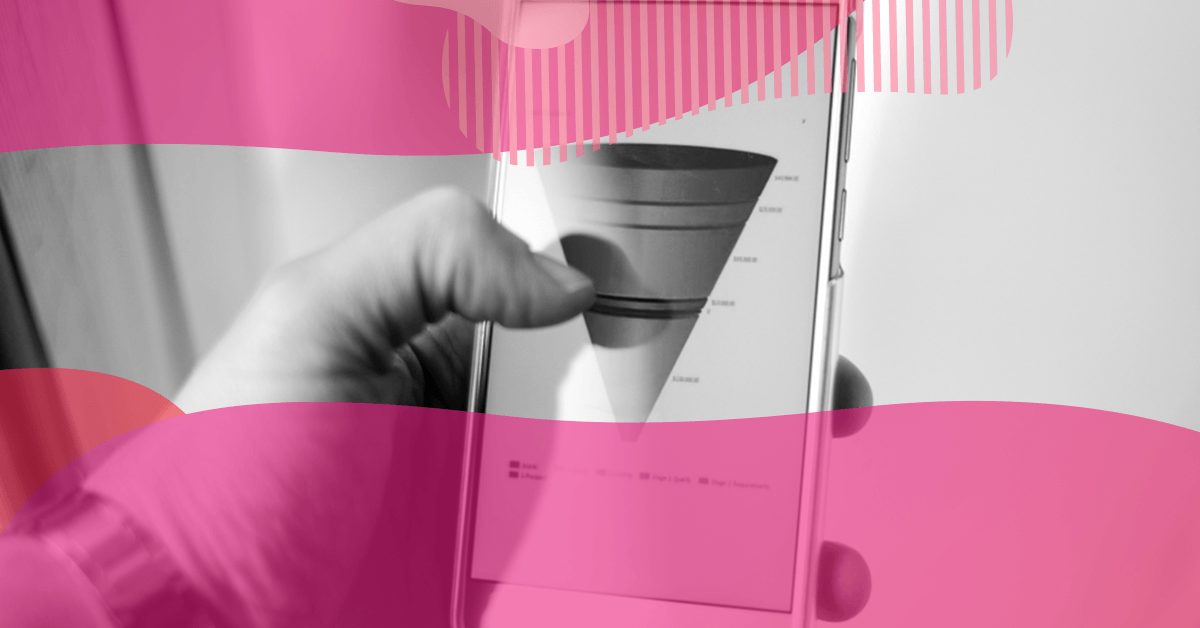 There is no way to talk about the marketing funnel without first talking about consumer behavior and how different nuances can generate different results. But after all, what can be used to better understand this relationship? How important are these items to an efficient marketing campaign?
To solve these and other issues inherent to the subject, we have created content that will help you understand the entire process and its relevance when we talk about an efficient marketing strategy!
Do you want to understand in depth the relationships that guide consumer behavior? Continue this reading!
In this blog, you will see:
What are pirate metrics?
In marketing, pirate metrics, created by Dave McClurein 2007, are considered a valuable strategy when dealing with user lifecycle analysis, offering 5 steps to categorize the lead forward within the funnel.
The somewhat different name came from the initials used: AARRR, which mean, respectively: acquisition, activation, retention, revenue and recommendation. With this structure and the segment of criteria to analyze each stage of the business with the consumer, it is possible to find the bottlenecks and flow points between each of these stages.
This is a technique that goes deeper than the marketing funnel. Check out the next topic to understand the differences.
How does this metric relate to the marketing funnel?
The most classic marketing funnel, also known as sales funnel, corresponds to a simpler view when compared to the pirate funnel, but even so, efficient in what it proposes.
In this strategy, the user goes through three stages, from their arrival, making all the progress until the conversion, making friction on the flywheel. The stages are:
Top of the funnel

–

awareness stage. The user himself was unaware of his problem or, if he did, did little to solve it. This is where most of your website visitors are.


Middle of the funnel

–

recognition. Those who advanced through the funnel usually have lower numbers than the first stage. At this point, the user already notices that he needs to solve a certain problem and that, now, he is looking for a way to do that. This is where your business should start showing authority, as the user has gone from being a visitor to a potential lead.


Funnel bottom

–

decision. The last stage of the funnel concerns a very important moment: conversion. Now, we can understand that leads that have advanced in the funnel are more qualified to receive contacts and deal with more direct content about how the company can solve their problems and pain.
This is a widely used model, mainly because it is an effective way to guide the development of content, whether on social networks, blogs, or any other means that provides lead capture and conversion.
Thus, pirate metrics emerge as a way to complement and deepen the information that, until then, was analyzed to a certain point. Now, AARRR makes this whole path more complex towards understanding and interpreting your lead's behavior.
,Read too:
Theory and technology in favor of data
There is no way to do digital marketing without thinking about tools and strategies that can add value and optimize this entire process, as well as which marketing channels can be used. When it comes to the marketing funnel, it's no different. With the use of tools such as SEMRush, it is possible to have access to accurate data on user behavior, allowing the creation of valuable reports for the company.
It is with tools like this that you can also access Heatmaps, that is, heat maps in order to understand all the steps and links traveled throughout the entire site. With this feature, it is possible to request improvements and modifications, aiming at increasing conversion rates and optimizing the time users spend on the site, a factor that is directly linked to its useful life.
User journey map: an analysis of consumer behavior
Among the tools used to understand user behavior and paths, there is a technological device designed to deliver reports and valuable information that correspond to the accumulated actions that guide the user in every step in your buying journey.
Knowing this, four points are of paramount importance for this understanding, they are:
What is the user doing?
What is he thinking?
What are you feeling?
What are the opportunities generated by the company?


How important is it to understand the user lifecycle?
Although it seems simple, understanding this answer impacts an entire positioning and management. Understanding the user's life cycle is one of the most efficient ways to understand the mistakes and successes that have been made, creating several other possibilities and adding value to the actions taken.
It's like having to start a fire with two stones and start to understand the process until the first spark to make the flames come true. So is knowledge of the subject in question.
With a full understanding of how the life cycle of users works, it is possible to foresee moments to be explored and understand until when this client may be active in the base.
Use these metrics to your advantage!
With all this information about metrics and their importance to improve your results, it is important to align theory with practice in your day to day. Now is the time to try to improve the techniques used in your Inbound Marketing or Outbound Marketing strategy in order to maximize results, detect problems and solve bottlenecks that constrain the performance of your company or institution.
Applying the knowledge acquired throughout this reading is the first step towards success and improving the capture and conversion stages.

Interested in the subject? So, to help you explore different nuances on the topic, here is a reading indication: check out the post "5 reason s to use pirate metrics!" and be increasingly attentive to each stage of the funnel!