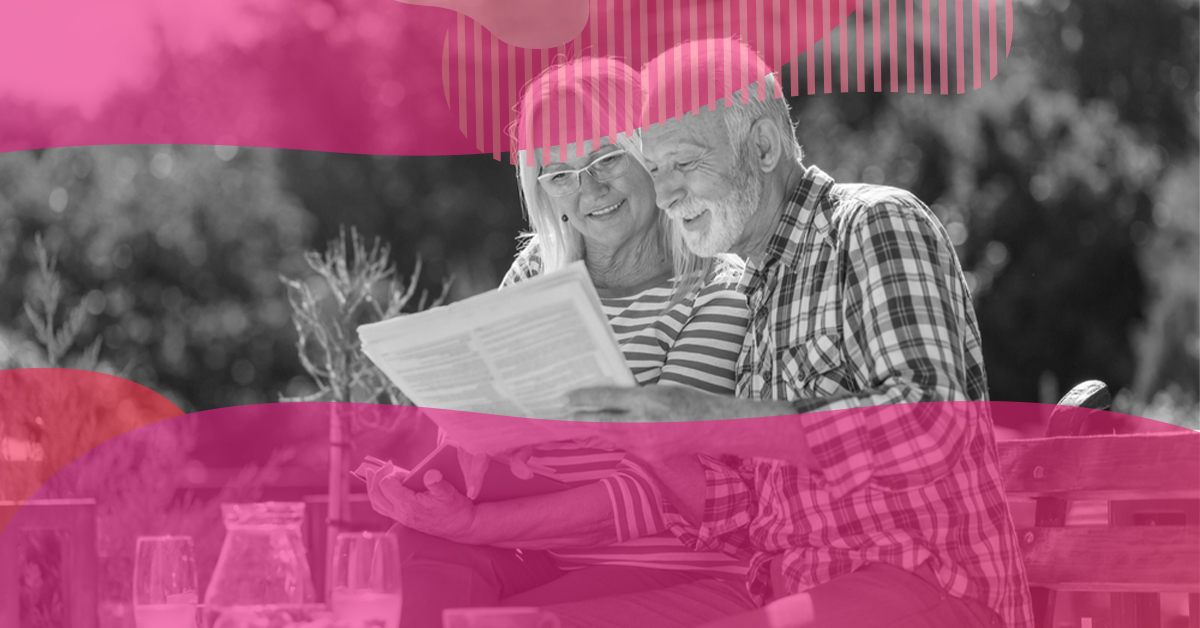 You already know that inbound strategies have revolutionized the way we do marketing.
Inbound marketing, along with the production of good content, is an effective (and low-cost) strategy for generating new sales as you work with an audience with great potential to become customers.
Thus, generating leads has become the main goal of companies. And that's not wrong, but many of them believe that this task is only feasible in the online environment.
It turns out that even today, it is possible to generate leads from outbound marketing strategies as well.
As you will see in this post:
See now how to generate leads online and offline!
How to generate leads online
Leads are business opportunities and, on the internet, the best way to generate them is by investing in marketing strategies inbound marketing.
In inbound marketing, using relevant bait and content for the lead, you can capture their attention and, at some point, turn them into a customer. In this strategy, there is no need for an interruption in the consumption of what the user is interested in, on the contrary: the content produced by your company is what the user wants to consume!
Here are some great online lead generation tools:
Content production
People are always willing to have access to good content. And for that, many of them offer in exchange valuable information about themselves, such as email, phone and name of the company they work for.
In this strategy, ebooks, articles and blog posts, webinars and many other contents are produced with a relevant theme for the client. The goal is to distribute this content to people who are actively interested, which is usually done through forms. The customer gains information, and you gain quality leads.
Tools
In the same exchange scheme, it is possible to offer useful tools to a certain audience or even a trial version of some service or product that your company offers.
The advantage of these tools, especially those directly related to the business, is the intensity of user interest. He will probably want to know more about the solution you offer.
Studies
Studies and surveys are also great sources of lead conversion. Because they are content-rich materials, they attract a highly specialized audience interested in what you have to say.
Lead generation follows the same logic as the previous options: you offer the content and, in return, receive information from the potential customer to maintain this relationship.
How to generate leadsoff-line?
Despite the countless possibilities to generate leads online, it is possible to take advantage of your outbound marketing to attract more people interested in your company.
You should know that investing in outbound usually has a slightly higher investment value than in online production, but even so, the cost-benefit ratio may be worth it!
And to help you understand how to do that, here are some of the top ways to generate off-network leads:
Events
A participation in events specialists are good options for prospecting clients.
The public present in these situations, in general, is exactly that customer profile you are looking for, which is why you cannot miss this opportunity to generate good leads.
SEE THIS CONTENT ALSO:
By the way, these events that generate experiences tend to establish your brand's branding and become even stronger in your potential client's mind and even in the market as a whole.
Ask attendees for event feedback on your events, and do so through contact forms! Here is a very rich opportunity to generate a qualified database.
Make this same move with buyers or visitors at your booths at trade shows. A good relationship can start from that first contact.
Direct contact
Yes, direct marketing can be very effective when done right! Although it can generate more costs for the company, it is possible to do quality marketing right that gets great leads.
For this, you can bet on tools such as telemarketing, but always identifying the company's audience and choosing the best approach. Simply having a call center is not enough, it is necessary to have qualified professionals to approach the lead.
Freebies (they still work)
Who never walked into a sales stand looking for a freebie? Well, giveaways they can bring people out of interest at first, but it can also help you convert!
Gifts that offer an experience linked to the brand and that help your lead to remember who you are and what you do, things that make him have direct contact with you, reinforce your brand even more and can make you the first option if he needs a service like the one you offer.
Magazines, newspapers
Even though digital has taken over newspapers and magazines, having a professional help you define the means of communication in which your content can be broadcast in order to increase your branding and generate buzz, can bring good results.
A press office can help you with this!
Lead generation can be done anywhere! Provided it is well planned, both online and offline can yield great contacts for your marketing strategy.
Want more lead generation tips? Also check the article Inbound Sales for Educational Institutions!