Do you know how to manage your educational institution's leads? Each new contact presents students in different situations and, to meet their demands and achieve success in student recruitment strategies, an educational institution needs to know how to identify these differences and deal with them.
Lead is each new contact that represents a business possibility for your educational institution. But not all students arrive as qualified leads, ready to enroll. Therefore, managing leads in education means following the journey of these students, adding value at each stage to then achieve the expected result.
Do you want to ensure that contact between your institution and its potential students results in new enrollments? Follow the post and learn how to manage leads well!
Work on capturing leads
It is true that the idea of ​​managing leads is accompanied by the idea that the institution already has leads. The point, however, is that all the following steps lead to better results if the educational institution knows how and why to capture leads.
Marketing strategies directly focused on sales disregard a considerable portion of students who are still discovering their needs and beginning their research into possible courses or institutions.
Therefore, an educational institution must work on capturing leads, offering content not only about its services, but which is useful for attracting students in earlier stages of the consumer journey.
SEE TOO:
Invest in lead nurturing
Manage leads in education, it demands that the educational institution relies on strategies that retain these leads and prolong the contact established to then lead to the enrollment process.
Therefore, the institution must invest in lead nurturing with the aim of guiding students who are still undecided along the journey until they are ready for the moment of sale when they finally want to become students at the educational institution.
This management stage helps the sales team's work to be directed towards qualified leads, reducing efforts and expenses and increasing the chances of success.
Develop good lead conversion strategies
As you may have already understood, offering courses, promotions or discounts for registration (the sale) must be made at the right time and to leads who are prepared and determined.
This indicates that there needs to be alignment between the ideas and actions of the marketing and sales teams so that the institution can develop complementary and more assertive strategies.
Content relevant to nurturing leads, as well as the use of marketing automation serve as support for sales. Just as experience and sales results serve as a guide for the production of content and related actions.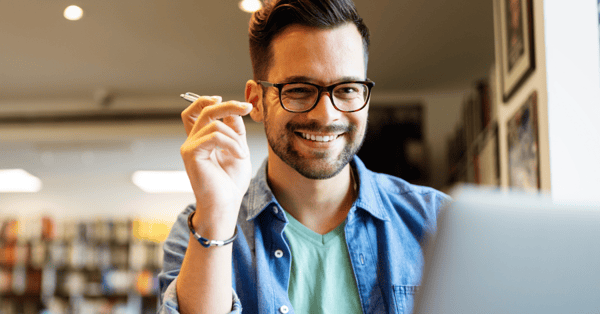 Count on tools to manage leads in education
To manage leads in education It is necessary to identify which stage each lead is at and then ensure that all the nurturing and qualification work is done in order to generate new enrollments. It is also necessary to monitor the performance of each action or campaign carried out to make the necessary corrections and achieve better results.
For all of this, it is interesting to have tools that make managing leads a simpler and more assertive task. This is the case of LeadMatch, software specially developed to allow your institution to discover, in real time, the possibilities of each lead becoming an enrolled student.
Is your institution ready to optimize lead management in education? Enter in contact with 4revops experts, ask your questions and learn about our solutions!