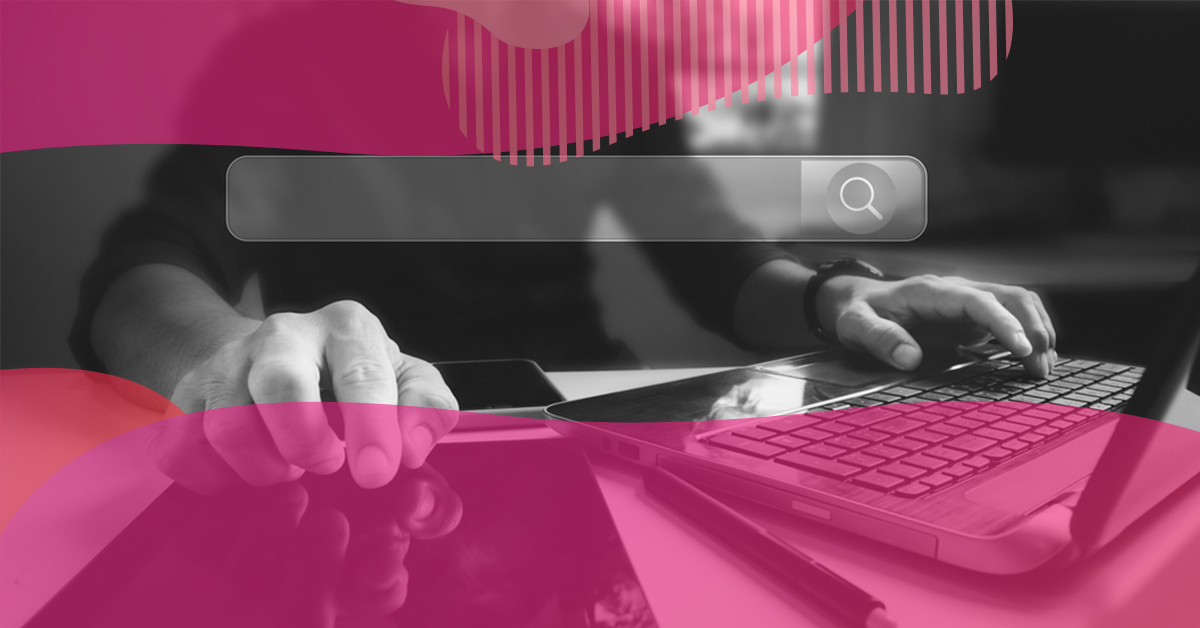 When we talk about content, many doubts appear, because every year there is a new trend, a new method, a new platform, in relying on constant Google updates.
To stand out and rank well on Google, many Educational Institutions invest a largepart of their marketing budgets in paid search or display networks. The truth is that everyone wants to have a good position - and pay as little as possible. The best way to do this is to position your content organically.
Organic x Paid
When an HEI wants to position itself online, the most accessible way to thi, is to position itself well in Google's ranking. Theoretically, with paid placement, this is not difficult, as long as you have the money to invest in campaigns. This form of positioning works as follows: you pay to Google or another search engine / platform to have a campaign for your company, service or product exposed to a certain audience, through the use of Keywords or through groups of interest (in display campaigns). Simple like this.
For those who are familiar to work with radio and television, the concept is similar. You pay and bid for a little space in people's search and browsing. Your investment becomes the main way for visitor´s access, where SEO techniques are not the focus.
Read too:
But what is SEO and organic positioning

?
Organic placement is when you pay nothing to appear in Google search. SEO (Search Engine Optimization) are the optimization techniques that cannot be missing on your website so that the search engine understands that your website and content are relevant to whoever is doing the research. Through your content and SEO techniques, your website is prepared to receive access from people that is looking for the solutions you present.
To know which path is more worthwhile, just ask yourself: how and where can I invest less money and earn more in qualification? Anyone who asks this question will see that investing in organic positioning is more beneficial.
In addition to a superior retention rate, visitors who arrive through organic search are much more qualified. That's because they have a real interest in your content. Paid media, on the other hand, has a much more commercial appeal. This appeal motivates the click, but not the qualified conversion. In short, developing work that aims to grow organically makes your educational institution recognized for presenting a solution, answering a question and educating. These are characteristics that your brand must have, which are only built through genuine content work.
How to appear in the first positions?
Now that you have understood what organic positioning is, let's understand how to get a space in the first positions. In short, it's pretty simple: create relevant content. Yes, through content marketing you create strategies and action plans to offer people a solution through your content.
After all, we go to Google when we have a question, as well as want to learn something or find out about a certain subject. And that's how people come to you.
When you create authentic content and people access your content, everything is calculated by the Google Robot. From the semantics of your text, to the time that people spend on your page, are used as a reference for Google to determine a quality score, for what you share. What it does, is try to get as close as possible to the way, that the human brain works to respond to people's research in a more satisfying way.
If you write a 1400 word text about a certain course and people enter and leave your site in less than 15 seconds, your content may not be well crafted or explained. It is concluded that the person did not stay long enough to read the entire text, as it was not what he was looking for or what could help him.
Through this type of analysis, you can adjust your posts and make adjustments to have more access and loyalty. In short: what is relevant "goes up" in the positioning and what is not "goes down".
Subject and Keyword
When we study about inbound marketing, we see that the best way to capture leads is to get your customers to come to you. But for these leads to find you, you need to choose a good topic and the right keywords. But this can only be achieved by developing content that is strategically thought out. The smart selection of keywords and topics will make people actually find the content you have written, as it is through them that search engines direct visitors.
Through operational and strategic tools and techniques, the goal will always be to bring the highest possible number of enrollments through organic positioning. Whether in planning, executing or monitoring this content marketing work, selling cannot be left out. It is common for many HEIs to jump on the bandwagon of developing this work, but without professional direction and well-defined goals, it is easy to lose focus on what really matters: generating enrollments.
If you liked the text and want to know how to put your HEI at the top of Google results with SEO, contact us and schedule a meeting!