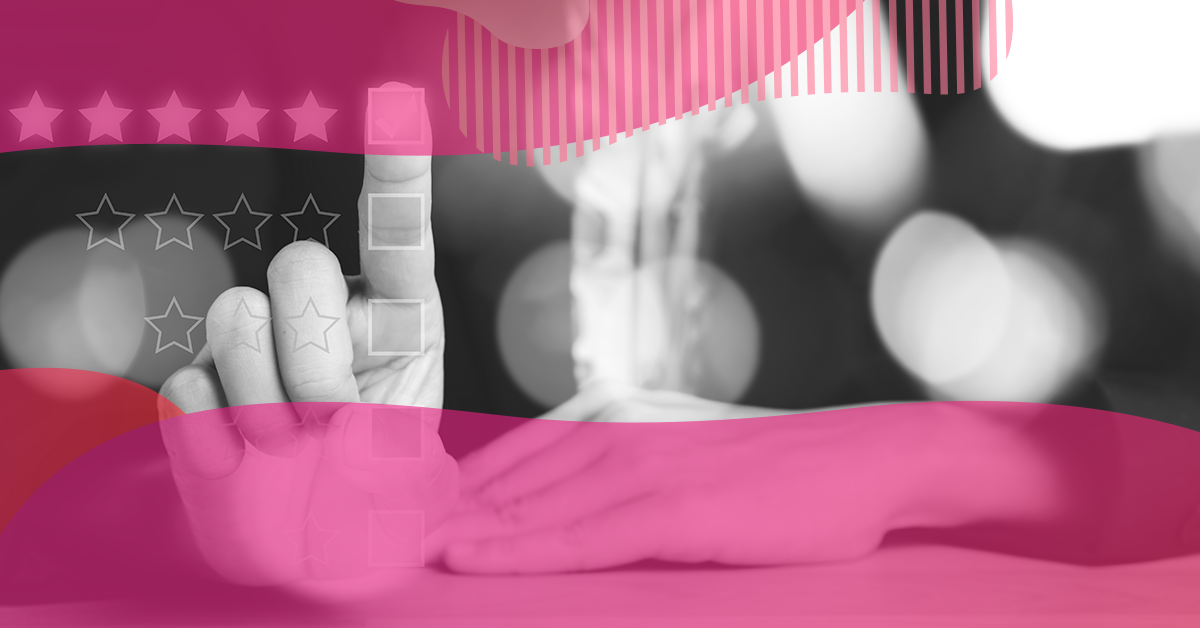 How to use Artificial Intelligence (AI) to improve the customer experience in your company?
What will you find in this post?
Although studies related to artificial intelligence began around 1950, with the Turing Test, it was not until 1997, with the creation Deep Blue, of IBM winning a game of chess against professional player Garry Kasparov. , that public attention began to turn to the importance and capability of this type of intelligence.
Following this milestone, in 2011, IBM introduced Watson to the world, a business-oriented cognitive services platform. Since then, investments to improve the use of AI have massively intensified until they have become part of the consumer's life and, consequently, indispensable for business strategies around the world.
But what is the purpose of Artificial Intelligence?
Since the first study to use AI (the Turing Test), the goal was to test a machine that could mimic and map human behavior. In 1956, at the Dartmouth Conference, the development of intelligent machines came to be considered a science. From there, the name Artificial Intelligence emerged.
This science aims to simulate human behavior and intelligence without needing a human. Studies in AI have improved the ability of machines to learn from data and even make decisions. For this, the basis used are the so-called algorithms, and it is from them that the data are studied and transformed into data and actions.
And if, so far, you still think you're "free" to provide data to this technology, answer the following questions:
Have you ever used Google?
You've used Apple's Siri; Amazon's Lexa; Microsoft's Cortana; or even the Google Assistant?
If the answer is yes to any of these questions, you are impacted by it in your everyday life!
According to a study for IBM conducted by Morning Consultant, the pandemic caused 43% of businesses around the world to accelerate the implementation of the use of AI in their routine.
The use of artificial intelligence has overcome the barriers of doubt and has been taking place in spoken reality players even in medicine, education and marketing. No matter your company's area of ​​activity, the use of AI can help you get even closer to your lead and, consequently, to your customer.
How can artificial intelligence help you get closer to your consumer?
So far, you've already noticed that artificial intelligence is based on data, right? In the times we live in today, where everything happens very fast, it is important to have access to data in real time. One of the main advantages of Artificial Intelligence for companies, without a doubt, is the optimization of time spent on massive data collection and analysis activities.
The migration from face-to-face systems to online accelerated time even further and made consumers more thirsty for information and answers in real time. That piece of Legião Urbana's song that says "We don't have time to lose" never made so much sense.
By the way, if you already know the theory of Marketing 5.0 exposed by Kotler, in 2021, you must have already understood where we want to go. We are living in an era where we have to be "ready to change". And what does that mean?
That we, as companies, need to be ready to identify opportunities and quickly change the strategies necessary to have greater assertiveness in contact with the consumer. Content exposed for a second on social media can make a difference.
Good customer experience management involves data science and artificial intelligence to have greater agility in data analysis and decision making.
Offering a pleasant and assertive experience from the moment of attracting new customers to post-purchase (when we aim at retention) involves much more than having a capture strategy. There is no point in investing in fundraising without monitoring data and KIPs that help you measure the efficiency of this strategy.
The monitoring offered by AI allows you to analyze results in real time, identify gaps quickly and, consequently, make agile and data-based decisions to optimize actions or solve problems - a marketing 5.0 imperative.
This effort to analyze data in an agile way allows you to optimize your time and your client's time, as your UX strategy will be increasingly assertive, avoiding friction in the moments when there is contact between you and the client.
Read too:
How does this work in practice?
When you choose to use a tool that uses artificial intelligence (like Hubspot), many processes change. And that's where you start to optimize your budget in hiring people, your team's operational efficiency and customer service.
An artificial intelligence tool will collect data from wherever it is connected (emails, social networks, websites, blogs, landing pages, etc.), unify the extracted numbers and transform them into relevant data, so that you and your team can make more assertive decisions.
In case you still haven't understood the full potential of artificial intelligence, here are some advantages of using this science in favor of your business:
Time optimization in data analysis;
Real-time data analysis;
Process automation;
Reduction of waiting time for service (use of chatbot);
Predictive data analysis;
Helps in defining and monitoring the consumer journey;
Customization of actions according to the customer's moment in the purchase journey.
To give you an idea, here, at MKt4edu, using Watson, we got around 90% of success in the predictive lists for converting potential contacts into customers, amazing, isn't it?
The use of artificial intelligence allows your customers to have unique and differentiated experiences, and this is only possible with the use of technology. After all, have you ever imagined having to enter all the records of each lead/customer that has ever had contact with yours? database? It would be a bit complicated, wouldn't it?
Chatbot, the customer interface you need to know
Did you know that Chatbots can significantly improve customer service wait times and also help increase your product/service sales conversion rate?
Obviously, we couldn't finish this post without talking about one of the most important tools that the use of AI has allowed to develop: the Chatbot.
Developed to interact with humans in real-time conversations, in addition to reducing the number of Call Center calls by about 50%, Chatbots use AI and Machine Learning to increasingly have positive results. Here are some advantages of using this tool:
Service 24 hours a day, 7 days a week;
Instant answers;
Simultaneous service for more than one customer;
Efficient data collection;
Increase in lead generation;
Reduction in customer service;
Help in qualifying leads;
Helps in increasing the conversion rate;
Reduction in the number of complaints due to delay in service.
Ufa! There are numerous advantages of using this type of technology in your business. A very important thing is that the use of the chatbot allows your service team to focus on handling more complex cases when necessary.
Here at Mkt4Edu, we have had expressive results when we talk about using chatbots in optimizing lead bases and converting leads into customers. Our tool integrates with Hubspot, the CRM we use to automate and optimize our processes.
The combination of our team's expertise with the use of insights and indicators provided by artificial intelligence and made available by the tool has led us to be a reference in capturing and retaining leads throughout Latin America.
The big thing to improve the consumer experience using AI is to follow the data in real time and, through that follow-up, take actions based on the behavior of that consumer. This way of working will lead you to work predictively and be closer to the customer at every stage of the journey.
By the way, if you want to better understand how using Hubspot can help improve your company's processes, check out this post from our blog: What is Hubspot? See how the tool will help your company.