The experience offered to students and potential students is a powerful tool for success, but there is no educational institution that can sustain this experience without working on its reputation and brand recognition.
It is for this reason that many educational institutions in Brazil and around the world rely on branding strategies in higher education to increase their chances of attracting new students and retaining them.
Do you want to know what to do so that your institution also benefits from this idea? Continue reading the post and learn about good practices that should be incorporated into your strategies!
Work on the visual identity of your educational institutions
Visual identity is what visually identifies your educational institution: its logo, colors, fonts and others. To favor brand recognition, this identity must be well developed so that it becomes memorable enough to make students (and people in general) know what your educational institution is, even if there is no name or additional information.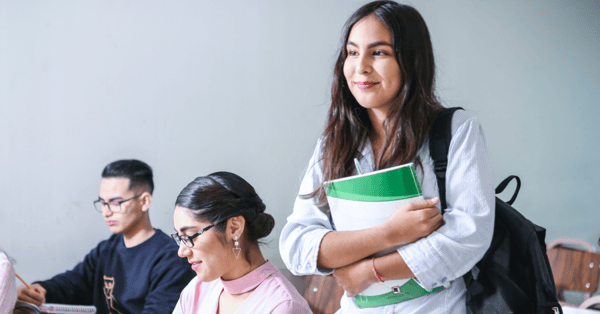 Define your brand's "voice"
Brand recognition and reputation are also built based on what the institution communicates, the way it positions itself and the language it adopts to convey your messages and connect with your audience.
It is necessary to define this "voice" clearly, and can even follow the idea of ​​how educational institutions communicate if it were a person. This way, it becomes easier to make this "voice" more coherent and maintain a consistency that helps to strengthen the brand of educational institutions.
Bet on content production
Content is one of the most powerful tools in marketing today. By addressing topics of interest to its audience and related to the universe of higher education, an educational institution shows that it knows well in this regard and that, therefore, it is able to offer a quality student experience.
The content also serves to show the institution's differences and offer students and potential students information that is relevant and useful to them, adding value to the brand and contributing to its marketing strategy branding in higher education.
SEE TOO:
Invest in recommendations and partnerships
Researches point out that 90% of consumers trust recommendations from friends and family, while only 33% believe in advertisements. This is why investing in recommendations, including considering partnerships with micro-influencers who operate in the networks where the educational institutions' audience is located, is a good strategy to increase brand recognition and the institution's reputation.
The tip is to look for partners who speak the same language as educational institutions and their audiences and, of course, have credibility. In addition, it is also worth investing in creative ways to publicize testimonials from students, former students and even teachers.
Offer excellent service
Every contact of (potential) students and other stakeholders with your institution represents an opportunity to offer an experience that is positive and memorable enough for these people to form favorable opinions about educational institutions and also want to share these opinions with others.
The internet and social networks have certainly created space for complaints to be shared, compromising those who do not provide good service. Offering an excellent service helps your institution to bring the strength of this sharing to your side, improving your recognition and brand reputation.