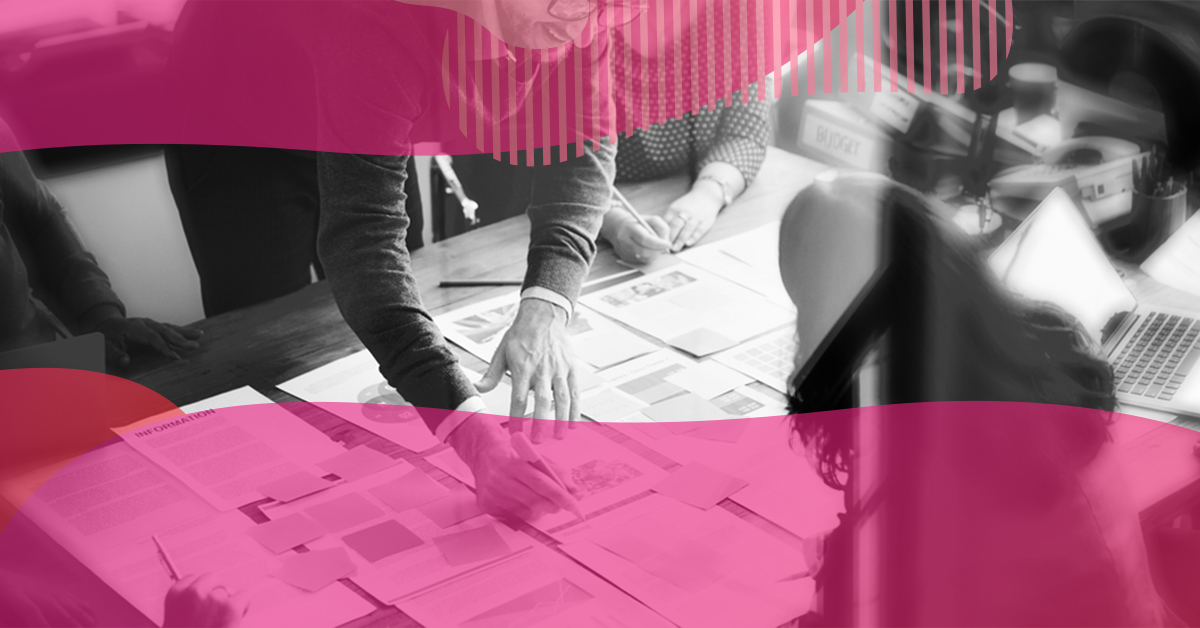 Created in 1994 by the Brazilian scientist and researcher at the MIT Media Lab, Cláudio Pihanez, the blog was born with the intention of being an online diary, as the name "Diário Aberto" already indicated.
Over the years, this format has been transformed, gained new features and reached proportions in the marketing strategy that not even the first "blogger" could have imagined.
It is no wonder that its tools have started to draw the attention of thousands of companies that spare no effort to make their blog a successful channel to capture leads and create a strong positioning in digital media.
But what about your company, has it stopped in time or is it already doing content marketing? So, today you can check out 10 great reasons to invest in blog posts and boost your website traffic for good! Check out the reading below.
How can Inbound power the blog?
As the main definition, Inbound can be understood as Attraction Marketing. With sales funnel techniques, the blog post is the practical part of this strategy. But what is the existing relationship?
On the blog, it is possible to create and plan content capable of meeting the three stages of the funnel, which allows for greater assertiveness. Furthermore, with Inbound techniques it is possible to better organize the writing of texts and application on the chosen platform, aiming to improve the reading and understanding of this content.
By adapting to content marketing, it is possible to overcome creative barriers, as well as create a line of reasoning capable of leading users to become a qualified lead and, later, a customer. Learn now how having a blog can be fundamental to your marketing strategy!
10 reasons for your company to have a blog
Once you understand the importance of this content, it's time to know the 10 reasons to immediately add a blog post to your fundraising strategy!
Below, check out a complete list of the reasons why blogging is indispensable for nurturing customers and making your company recognized as an expert on the subject, improving your relationship with stakeholders.
See the full list now!
1. Increase your lead base
By building a blog, you have access to a channel that can enable you to capture different leads. This is because it is in this environment that it is possible to direct users to ebook landing pages, newsletter subscriptions and even participation in events.
In the body of the text, it is possible to insert Call To Actions, also known as CTAs, to take the user to other posts or landing pages, and thus, capture valuable data such as name and email to turn this user into a hot lead for its base, with the aim of nurturing it, qualifying it and converting it into a parallel path to the blog.
This is one of the most efficient ways to bring the user to the network of contacts.
2. Increase in organic search
With proper management of the blog, content will be easily indexed on the first page of search engines, which in Google is where 90% of users stop. This high value represents the importance of always being on top with your content so that you can attract as many people as possible.
In this way, it is possible to reach a large audience organically, that is, without having to invest in paid media so that your content is noticed by the vast majority of users.
To achieve this goal, you just need to be aware of the rules for SEO optimization and produce relevant content that is able to answer the questions and pains of potential leads.
3. Solid strategy in the medium and long term
A blogpost is, by its essence, a strategy to obtain results in the medium and long term. This is because, as we saw earlier, it is a construction, where each step can lead the user to different paths that flow into one place: conversion.
However, until the user reaches the last stage in their sales funnel, it is necessary to build solid and attractive paths that serve as a source of knowledge during the other stages.
But, it is with the blogpost that you will be able to not only attract, but also conquer this lead that is gradually being qualified during this evolution process.
4. Your company as an authority on the subject
If you call yourself an expert on a subject, what's the best way to prove it? Developing rich content that can add value to those who visit your site. Therefore, your authority on the subject is proven through the development of texts that demonstrate your expertise in the subject.
It is with the articles developed that users will be able to understand whether or not your company is qualified to deal with the subject. Once the users are conquered, the return of each one of them will be a natural path, as they understand that your company's blog is a reference on the subject and a reliable source of research.
SEE TOO:
5. Low investment
As we've seen here, this strategy is a long-lasting one, but what many don't know is that, in addition to all the other benefits, it's a low and safe investment.
There is the possibility of creating it on your own, which can be something advantageous for small companies or institutions, but there can also be directing a portion of the team to this type of action.
Everything, of course, needs to be studied in depth so that good practices are carried out in order to obtain the expected result. The basic principles involve the creation and production of quality content, in addition to understanding:
SEO

;
sales funnel;
CTA;
personas;
Hosting platforms;
between others.
Although it seems complex, over time, actions can be improved. When there is no availability for this management, it is still possible to count on the outsourcing of this service through qualified companies and experts in making institutional blogs a success.
6. Longevity
Blogs do not have an expiration date. Unlike a one-off campaign, content produced for this type of platform does not expire or age. The contents, when well elaborated and planned, are timeless.
This is a feature that guarantees the blog a continuous source of lead generation, precisely because of this idea of ​​durability. Therefore, investing in a blog guarantees a continuous and potential customer acquisition.
It is worth remembering that: campaigns can be adapted to this type of format. In this case, this specific content may go against the grain and have an "expiration" period, however, note that it is something punctual and previously planned to be this way.
7. Improved relationship with the public
Why blogpost improve customer relationships? It's simple, it's a way to solve problems, but also to offer solutions to questions that he wasn't even aware of. In addition, with an efficient blog it is possible to create connection and trust relationships, an essential factor for potential customers to understand its relevance.
8. Nutritional content for your funnel
One of the main reasons that make the blog an excellent strategy is, precisely, its complete experience that allows you to create lines of reasoning where each text is directed to a portion of the audience in the funnel, diversifying your communication and increasing your chances of success.
We can define the blog as an effective way to attract attention, generate connection and later conversion. To better illustrate, imagine that you have a virus problem on your computer. At first, decide to research to try to better understand the situation and arrive at the blog longedevirus.com, where you read a simple and explanatory text about the reason for the appearance of this virus.
Two days later, still uneasy about the situation, he goes back to researching and arrives again at this site, but this time he's looking for a way to solve his pain, so you read a text about ways to clean the computer of viruses. Without a service offering, in this middle of the funnel, you receive help and are led to recognize the importance of this type of service.
Three days later, you reach the opportunity stage in the funnel. The next time you do your research, you will be more direct in wanting solutions and services for this because you understand the importance. Then you will have a quality text explaining the benefits of purchasing antivirus software from the site.
This is a medium to long-term content strategy, but each step is necessary to turn users into customers.
9. Easy maintenance
To manage a blog, you don't need in-depth knowledge of hosting platforms. Although welcome, this prior domain is not required. With the proper study of the techniques or the help of a team of experts on the subject, your blog will be attractive, scannable, easy to navigate and especially visually organized to receive leads without distracting from the most important thing: the content!
You can also count on software such as Hubspot, where the entire process, from creation to sharing the blog, can be carried out with quality and care, always with guidelines from the platform itself to improve the performance of your blog. So, you can get better and better results, using the right platform to create and measure your results.
10. Increased Brand Recognition
Also known as brand awareness by marketers, the term means "brand awareness". That is, with the blog post it is possible to gradually insert the brand/company into the collective imagination.
It's simple, imagine that when researching early childhood education, Ana comes across the same blog from a college, but with different approaches. During the enrollment period, the same educational institution where she saw so many cool posts has open enrollment. With the recognition of the brand, it is easier for her to enroll her child in a school that she already knows beforehand than in another that still has no reference in her memory.
The example could be about a technology company, office, law firm and many others. The idea is the same: who is seen (or rather: read) is remembered.
Invest in the growth of your base with the blog!
The implementation of a blog post can be decisive for your process of capturing and nurturing leads. Once you understand this, a world of strategic possibilities opens up for your company. Exploring the tools and their functionalities is a smart and effective way to mark your online presence and optimize results.
After seeing this unmissable list, when putting together the plan, make the blog post the indispensable item for the success of your company and/or institution! To learn more about it, check out a post on "Inbound Marketing: 7 metrics to track and optimize".
If you still have any questions or want to discuss the subject, leave a comment in the field below and one of our experts can help you understand more about this very interesting subject.