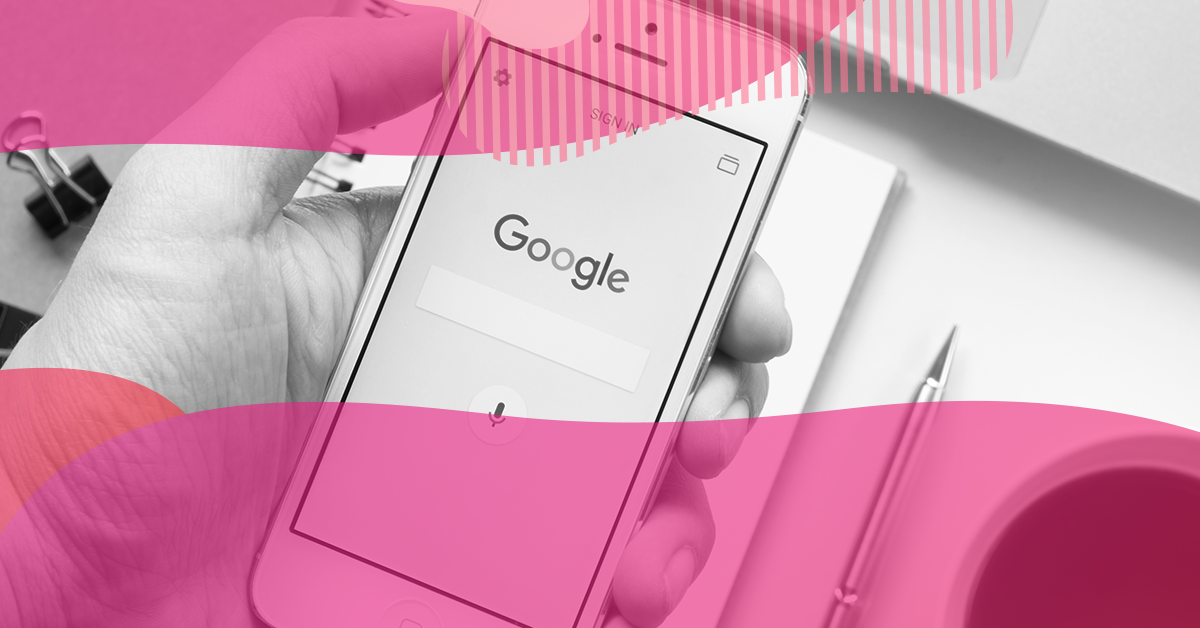 "Ok Google, set the alarm clock for 06:00." You probably already know Alexa or even have one in your house (or another virtual assistant). Voice commands have gained more space and improvements, becoming more accessible and useful to users.
In this text, we will specifically talk about an interesting feature of voice command: Google voice search. We have separated some interesting facts that will show a little of the power and possibilities that this tool can bring to users and companies.
Check out!
What will you see in this post?
Google voice search is one of the trends for 2022
Google voice command has become so popular that it is one of the big trends for this and the next few years.
The tool is very useful, as many users cannot or do not want to waste time typing a search phrase or word, preferring to just say what they are looking for.
Beneficial tool for institutions
And it's not just the user who benefits from the Google voice command: a company can use this tool to improve its customers' experience.
In addition, this is also an efficient way to modernize the business, bringing technology that will be really useful to users, allowing them to make their purchases more easily.
Investing in Voice Search Optimization Can Improve Brand Recognition
According to Forbes, a study showed that Amazon was able to increase its revenue by about $1.8 billion just by investing in an e-commerce site optimized for these new technologies.
When producing content for the internet or creating ads, it is still interesting to pay attention to how users say the keywords that refer to your business. In this way, you will work to make your site more easily seen by these people.
Veja também:
The Importance of Brand Recognition
But what is brand recognition? It is nothing more than the way and frequency with which your audience is in contact and is familiar with your institution. If, when thinking about a chocolate, you remember a specific organization or brand, for example, it means that it works well in this aspect.
A business that invests in the recognition of its brand is able to have loyal customers who help in the positive dissemination of its products and services. In addition, your business also gains credibility.
58% of adults online have used voice search
According to data from Voicebot, 58% of adults who use the internet have used voice search at least once in 2019, and 33% have searched in this format every month at the beginning of that same year.
A large amount of these voice searches are carried out by cell phones, reaching, according to SemRush, 56% of the total searches performed. Therefore, when we talk about voice searches, it is important to remember the accessibility of websites on mobile devices.
How to search by voice on Google?
It is interesting that you not only work on your website to be more responsive, but also teach your audience how to search by voice on Google. This can be done through the creation of content on the website itself, social networks or a simple email telling more about this technology.
Show the different applications that this tool can offer for your audience's daily life, such as checking the weather forecast faster or even shopping in a few seconds.
Voice search already influences SEO In the
In the previous topic, we talked about working with keywords that users can say in voice searches. This is interesting because this AI is a factor that influences SEO.
This was to be expected, since SEO deals precisely with techniques to optimize user search in favor of companies and websites, which currently also involves voice search.
How to optimize SEO for voice searches?
A tip to prepare your SEO for this Artificial Intelligence trend is to invest in long-tail keywords. That way, you'll get closer to the way users talk to the voice assistant to find what they're looking for.
It's also important to avoid fancy words, as people tend to do their searches more informally, according to a survey by Backlink after analyzing nearly 10,000 search results.
Load speed for voice searches is faster than a website
According to research, the average page load for
voice search is 4.6 seconds, 52% faster than text. This is relevant information, as the time a page takes to load can influence a site's bounce rate.
And it makes perfect sense that this loading is fast, after all, this is exactly what users who do voice searches are looking for: speed in obtaining results. However, this optimization need not stop there.
How to increase page load rate?
In addition to investing in voice searches, another interesting tip to improve the loading rate of your website is to invest in image compression. Thus, they will lo
ad faster and, consequently, the pages will also be ready in less time.
If you have users who load your site through cell phones, it is important that you invest in the AMP (Accelerated Mobile Pages) feature to create an HTML standard on the pages and, in this way, speed up their loading.
It is a way of including non-literate users in online
surveys Voice search is a way to facilitate the daily lives of users, but it is also a powerful inclusion tool, as it allows people who are not literate or have some kind of disability make your Google searches with ease.
Investing in voice search allows these users to find your website
and, consequently, your products and services more easily. Also, raising the flag of inclusion will make your brand have a good reputation with the public.
In this way, by better understanding the importance and power that Google voice search currently has, you can give more value to this tool and use this knowledge to optimize your website and your marketing strategies considering this tool.
Want to know more ways to improve your audience's experience on your website? Then sign up for our newsletter and receive first-hand content from the world of marketing digital!