How to generate more results with campaign control software
View data in real time, track campaign performance, monitor user behavior and gain insights from a clear display of information: these are some of the possibilities of good control software.campaigns.
It helps you not only track your actions marketing has as they are executed, how it makes it possible to glimpse market opportunities.
What is campaign control software?

How to generate results with control software?
Understand more about campaign control software and learn how to generate results with it!
What is campaign control software?
It is a program that helps control the performance of marketing and sales campaigns. This tool automates processes and brings together all your campaigns on a single platform, making it possible to monitor results and identify patterns.
Good campaign control software allows you to bring together the main functionalities of marketing automation tools in a single dashboard. All this in a personalized way.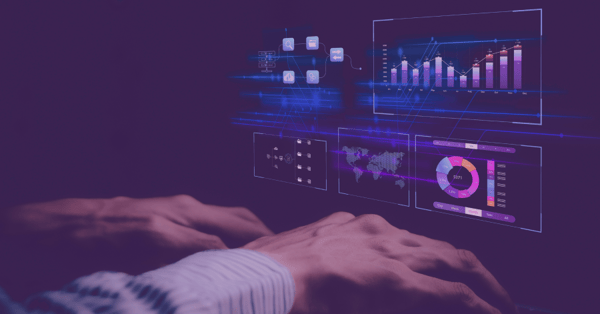 How to generate results with control software?
Generating results with campaign control software is much easier! The tool, by automating processes and carrying out complete data analysis, reduces costs for the educational institution and allows the team to focus on processes that really generate results.
To do this, your institution must:
1. Track campaign results in real time
Campaign data will be available in real time, which means there will be time needed to check the progress of campaigns and correct them. This is one of the most interesting features, as there is no need to wait for the end of an action to know whether or not it is successful.
2. Get ideas from real data
Which audiences interact most and what is their behavior towards certain campaigns? What actions help attract more students? These are some of the answers that can be answered through campaign control software.
Tools like these help you have good insights for future campaigns, increasing the assertiveness of your Marketing and Sales campaigns.
SEE TOO:
Leadmatch
Leadmatch is campaign control software that brings together all the features mentioned in this article and many others. With Leadmatch, it is also possible to customize your dashboard and the metrics displayed according to the students' purchasing journey and your sales funnel.
The software also allows you to obtain important metrics such as your Cost per Lead (CPL) and Cost per Enrollee (CPM).
This makes it possible to develop much more efficient and high-return campaigns.
Investing in campaign control software (and knowing how to use it) is the key to generating results in your educational institution. Find out more about this tool and how it can help fill classrooms!
Did you like the article? Here on the blog we have many others that may be of interest to you. Like our Facebook page and have quick access to this content!