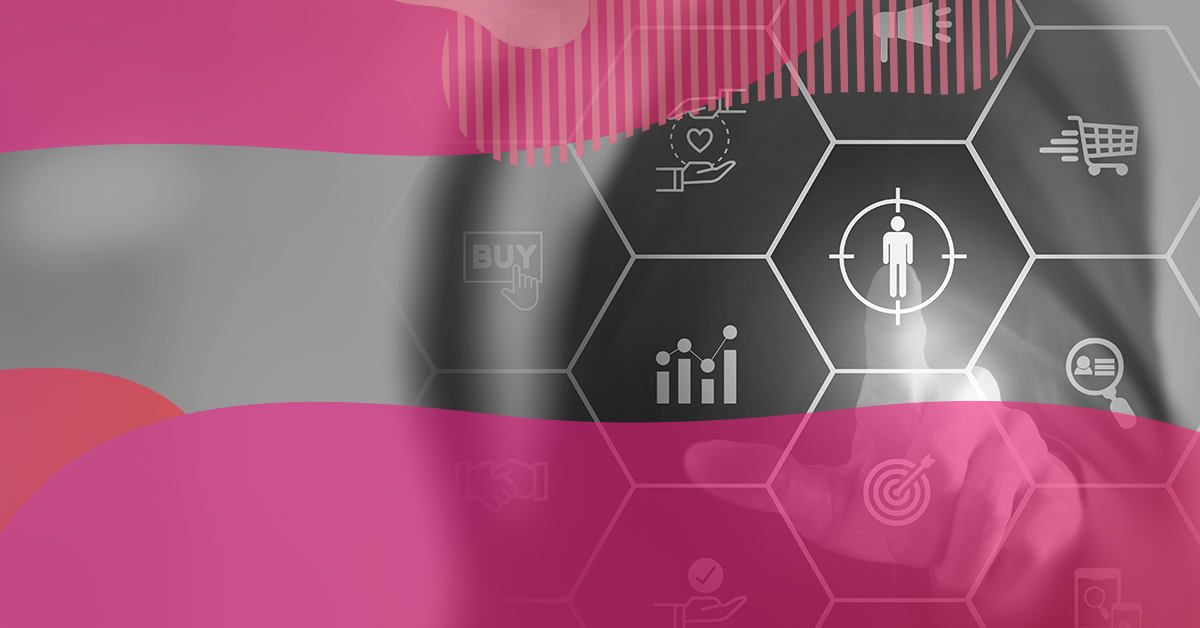 Hubspot wonders : its numerous features allow companies to use it for different purposes, from internal organization to customer retention.
In this post, we will show you some tools that Hubspot can offer organizations to be able to offer a better experience to their customers and ensure a strong and lasting relationship.
What you'll see in this content:
Let 's go?
What is Hubspot?
In case you don't already know it, let's introduce you: Hubspot software inbound marketing and sales, acting in a complete way so that organizations can offer a better experience to their customers.
Here, at Mkt4Edu, we use this tool a lot to promote the best service to our customers and, at the same time, manage to structure our internal workflow, something crucial for good corporate health.
How does Hubspot work?
Hubspot is formed by three main hubs that, together, have more than 30 tools available to its customers, making it a pillar in the concentration of data collected by the company.
Marketing Hub

: Marketing Hub is focused on marketing management for small to large organizations. Through it, it is possible to automate different activities to help convert customers, something very popular for those who follow

marketing 5.0

.

Sales Hub

: Sales Hub is focused on sales management, presenting tools that help with sales engagement, in addition to managing your customers and consumers.

Service Hub:

In Service Hub, the focus is on customer service. It can become a great ally to understand the needs of its consumers, in addition to providing a more effective and agile service.
How can Hubspot help with customer retention?
So far, you've already understood what Hubspot and what its main activities are. However, how can all this help in your company's customer loyalty? Here are some interesting features that can give you that answer.
Facilitates the onboarding process
The first use that Hubspot can offer for customer retention can be seen as soon as the customer starts partnering with your business: through the optimization of your onboarding process.
Through it, it is possible to structure the entire onboarding process using the kanban visualization methodology and, in this way, have a more complete view of the process. In addition, it is possible to implement some features that can facilitate the client's adaptation.
For example, when the customer goes through a certain stage of the onboarding process, you can send an email or ask them to automatically respond to a satisfaction survey to understand what they think of the process.
This feedback, still in the adaptation stage, can be decisive to retain the customer or lose him permanently. Therefore, Hubspot proves to be a great ally when we think about receiving and making quick decisions to improve the consumer experience.
Creates an Automated Communication Flow
Another benefit that this CRM can offer in customer retention is enabling an automated communication flow. In simple ways, it is possible to create emails with other types of messages, aiming to nurture the relationship that the organization has with its consumers.
This will show the consumer that the company will always be available to deal with any doubts and problems that they may have when using their product or service, as well as that they care about them. and which offers excellent after-sales service.
At the same time, this will also help the company to identify and act in situations where the customer may be inclined to stop being a consumer.
Whether through a low opening of emails, or by responding to a satisfaction survey such as the low grade, it will be possible to create internal tasks so that the team is aware of what is happening and gets in touch to avoid this rupture in the partnership.
Read too:
Conduct satisfaction surveys
Would you be able to say exactly how satisfied your customers are with your products and services, or even with the way you are providing after-sales service?
Periodically carrying out a satisfaction survey with your customer base is a way to have a thermometer that is always up to date on how the relationship between both parties is going and if there are ways to optimize this service, aiming at retaining these consumers for longer.
Fortunately, this is a feature that is present within Hubspot! There are strategic moments when surveys can be separated for your customers, such as after a service, at the end of the onboarding process, or sporadically, in order to monitor the relationship with old customers.
What are the main types of satisfaction surveys present on Hubspot?
The following are the satisfaction survey options offered by the platform:
Feedback survey: customer support (CES) -

used to measure the effort a customer needs to make to resolve a support issue or complete a transaction.

Customer Satisfaction (CSAT) -

Measures the percentage of customers who are satisfied with the products or services offered by your organization.

Customer Loyalty (NPS) -

used to measure the level of customer loyalty, analyzing the chance of your products or services being recommended by your current consumers.
Remember: if you notice that the relationship with any of your customers is not satisfactory, it is worth taking a deeper look to understand what may be happening, as well as find out if this may be a problem that will be repeated with current and future customers.
Allows the creation of a differentiated communication with the client
offering a differentiated treatment to your clients when they access any website of your business? Despite being something that may seem simple, this care can make all the difference in the customer experience.
With Hubspot CRM, it is possible to create bots that provide a differentiated service to chatbots for those users who are already consumers of your product or service. They will be able to call you by name or have a direction for more specific questions than your customer base.
This functionality will result in a more fluid communication between the company and its customers (and even with those who are having contact with your organization for the first time), directed to the needs of that user at that moment.
Another interesting feature is that Hubspot also has a universal inbox, in which your marketing, sales and service teams can access all conversations made with that consumer, which will greatly optimize your service.
Bottom line: with Hubspot, you'll be able to retain customers by optimizing the onboarding process, creating an automated customer communication flow, conducting satisfaction surveys, and creating personalized communication through chatbots.
In this way, by understanding better how Hubspot can help your company in customer retention, you will have a great ally at your disposal to promote a unique and very satisfying experience for your consumer, resulting in a happy and lasting relationship for both parties. .
However, customer service should start during the sales funnel stage. So, check out this other post on our blog, where we give you some tips on how to analyze data and use the sales funnel.