Technological advances impact society and present new demands and trends for all areas, including educational marketing. Is your institution prepared to develop the best campaigns?
In this post, we present important educational marketing trends to help you develop solid strategies, stand out in the market, attract new students and retain them.
Follow!
Mobile (even bigger) growth
The easy access to mobile devices has made smartphones the main means of accessing the internet in thousands of homes. Your top users of this technology are between 18 and 49 years old, but without leaving aside the youngest and also the most experienced.
In addition, recent updates to Google's search engine algorithms already consider mobile performance as a ranking factor, which makes mobile marketing one of the trends in educational marketing.
Use of videos + live streams
It is also not new that young audiences, including college-aged ones, have an affinity for video content. For the success of your strategy of educational marketing, it is necessary to understand that this audience has a preference for certain video formats.
In addition to a YouTube channel or videos posted directly on the institution's Facebook page, it is worth betting on live broadcasts and even the use of stories (or stories) ― those short videos that "disappear" after 24 hours and are used by users to share content and current situations.
Read too:
Partnerships with influencers
Influencers have, as the term indicates, the power to influence their audience and can make a difference to the success of a campaign.
In order to adopt this as one of the educational marketing trends, however, it is crucial to pay attention to the profile of the influencer and his affinity with the institution's public.
Idols from the 1970s, for example, are not popular with 16 or 17-year-olds. You have to be aware of the celebrities that each audience values.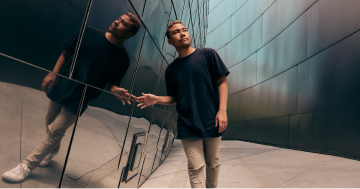 Recommendations from former students
So-called "word of mouth marketing" still exists and works. Therefore, it is worth betting on the recommendations of former students without limiting yourself to simple statements on the institution's website.
A series of more dynamic videos, arts and other formats that are more suitable for sharing on networks give the institution the opportunity to contribute to a positive opinion about its services on the web.
More creative campaigns
Keep in mind the idea around decreasing the organic reach of posts on Facebook or changing the timeline of posts on Instagram.
The networks demand more investment or more creative posts with greater "viral" potential. To meet this appeal, it is important not to forget the quality of the content and its relevance to create campaigns that also add value.
Smart use of data
More than simply collecting a plethora of data, it takes resources and planning to use it intelligently. BI tools allow the analysis of scenarios and trends, in addition to facilitating the understanding of student behavior.
It is by delving into the details that you build more assertive educational marketing strategies, saving precious time and resources for your educational institution.
Unification of marketing strategies
Digital marketing, mainly due to the success of content marketing, has established itself as a central point for the campaigns of many institutions. The idea meets the fact that most students and potential students spend most of their time in a digital environment.
However, both to reach them in other ways and to relate to other important audiences (such as parents and guardians), it is worth investing in offline strategies and unifying inbound and outbound marketing.
Is your institution ready to keep up with educational marketing trends? Discover the exceptional services offered by 4revops and uncover the ways in which we can revolutionize your institution's marketing strategies!