For an increasingly competitive education market, increasingly innovative solutions. Data analysis in higher education is a tool for the institutions of Teaching that won't make the best decisions in your marketing and sales strategies.
With it, it is possible to monitor leads and students, monitor their behavior, check the progress of campaigns and adapt, in real time, the strategy according to the results.
The possibilities of data analysis tools for universities are endless! In this post, we will answer how they work and if they are really ideal for your company. Look:
Good reading!
How does data analysis work in Higher Education?
Analyzing data means closely monitoring each response given to an action promoted by your educational institution. From marketing campaigns to sales and service team approaches, with data analysis you can better measure the impact of your strategy, always improving it.
Data analysis should be done through tools designed for that, since monitoring and analysis with poorly suited tools leave important insights to the business.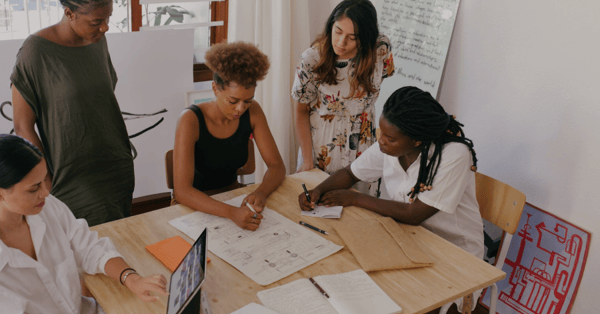 Read too:
Data gives good indications of what is working or not working in your sales and marketing strategy. If done with real-time analysis tools, it is possible to revert unfavorable situations as soon as they happen (such as a drop in sales or low return on investment in some campaigns).
Data analysis also allows monitoring the behavior of students and potential students in front of campaigns on social networks or and email marketing. With this, you will know what pleases more or less the defined public, anticipating their preferences.
Finally, data analysis generates Competitive intelligence for educational institutions. With it, you can, for example, identify the desired profile of students, based on the analysis of non-payment information, transferring this knowledge to strategic decision-making.
How to choose good data analysis tools for universities?
A good data analysis tool should bring together all the functionality to achieve your institution's goals. It should allow an easy visualization of the information, in a visually simple way. It is also interesting that the tool displays data in real time, in order to improve your enrollment and retention of students.
An example of these tools is the Leadmatch, software used by over 100 Educational Institutions to boost enrollment rates.
In the end,the analysis of data in the educational market works?
If you consult other educational institutions that already use data analysis, you will be sure that Marketing Automation, Business Intelligence and Big Data tools make all the difference when making big decisions.
Want to boost your institution with data analytics? Get in touch with our team and turn information into results!