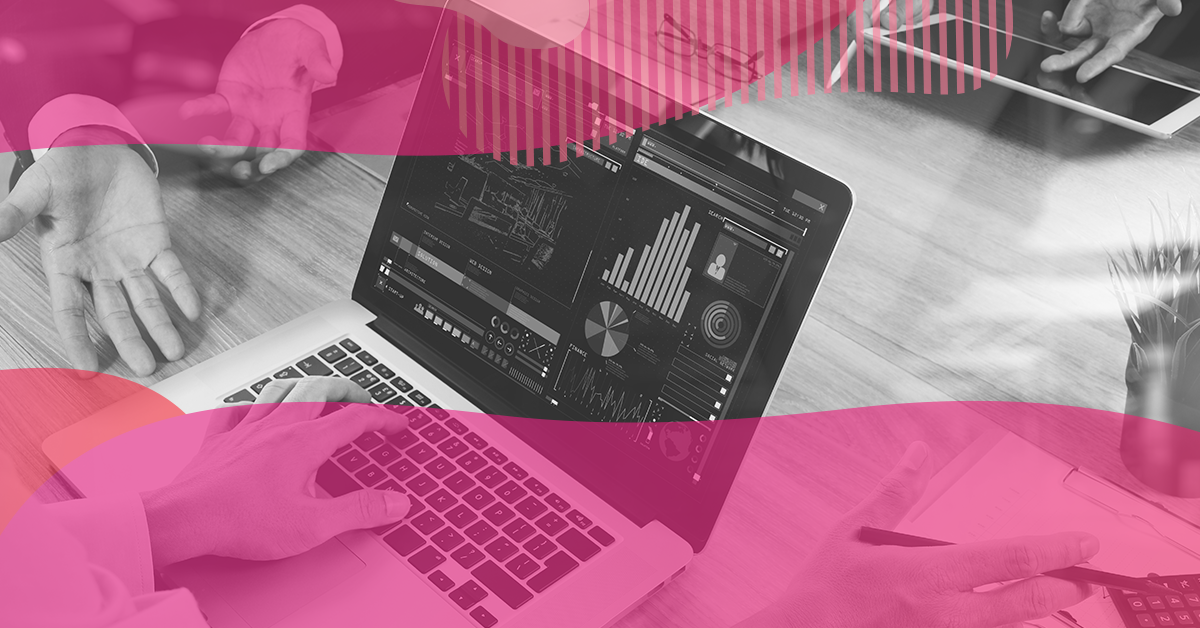 Rejection is a very powerful word and brings with it a negative connotation. No one likes to have their image or service associated with it, after all, this often means that what you are offering is not pleasant. However, despite being avoided constantly, this expression is more common than you can imagine inside the business world.
That happens because not all professionals know how to place their product or service offers in an efficient way. That's why the rejection rate expressed by clients, customers or even website's visitors can be high. And that's exactly what we are dealing with in this post. After all, how can you "force" a visitor to make one of the actions you've planned inside your pages?
To know better about this topic, keep reading!
About the rejection rate
Rejection is something we really want to avoid in our lives, right? And one of the best ways to do so is understanding how to measure this feature. This word can have slightly different meaning, according to the context that it's in.
When talking about Google, for example, a rejection is a single page session in your website, what that means is that what the visitor found there was not good enough to keep scrolling and didn't spark the necessary interest to access other pages. That way, understand why a visitor that didn't stay on your website is essential to measure your rejection.
Still talking about Google, this rejection is considered one of the fundamental elements of a bad performance of your SEO strategies and as a consequence this can decrease the website traffic. That's why inside the world of marketing strategies there is a metric called bounce rate, that is the rejection rate.
You should look to it when you're searching for this knowledge. It's a frightening rate, but the more you pay attention to it, the less are the chances of losing clients or potential customers to your business. After all, if you don't even know it exists, there will probably be no action to improve it.
And "improve it" it's exactly what we are looking for. Search for increasing the conversion rate of your website's pages is fundamental to decrease the bounce rate. That happens because they are inversely proportional metrics. So, naturally, the greater the number of visitors that make a desired action, the more interesting are your pages for those who are scrolling it, and, as a consequence, the greater are the chances of clicking in other pages.
Before talking about the strategies, let's first define how to calculate the bounce rate. To do so, you must divide the number of sessions that your visitor accessed in just one page by the total number of sessions in your website. After calculating this, multiplicate the result by 100 and you will have your rate as a percentage.
Once the concepts of calculating this rate are understood, let's go straight to the point: how to decrease the bounce rate and increase the conversion!
Read too:
Great practices to decrease the bounce rate
As a way to decrease the negative impact that your page might be causing to your visitors, there are practical solutions from specific actions you can - and must - implement inside your strategies to overturn the situation, bringing growth where there should be: in your conversion rate. Check out some of them:
CRO Marketing
The CRO ou Conversion Rate Optimization is a set of standards that aims to optimize the conversion rate of your page, in other words, making more visitors to take a desired action inside your pages, such as purchases, schedules, downloads, or even, a form fill to qualificate the lead, positioning them in a workflow with an automation that delivers relevant content to them.
The CRO expert is capable of analysing and identifying, through appropriate softwares and tools of metric analysis, which issues of your website are undermining the results and is also capable of making actions that aim to solve this conversion barrier. Among these actions there are, for example, the use of heatmaps that show precisely where your visitors are scrolling and clicking.
Another regular and recommended practice in a CRO strategy is using A/B tests, in which it is possible to deliver to your visitors two options of capture pages with different approaches aiming to analyse which one performs better.
After all, the role of the CRO expert is improving the user experience in a way users can feel comfortable in your pages and have a flowing journey inside them towards the desired action.
Fit the readability of your texts
Another important issue to highlight it's the way your texts are presented to users.
Maybe you don't know, but long text blocks bore the readers. Even if your content is outstanding and has the perfect copywriting, if your text is not easy for readers, it's possible that the visitor of your page will get out of it.
Let's make an analogy: what is more scary to someone who doesn't like to read: choosing 5 books with 100 pages or 1 book with 500 pages?
Probably, when choosing the reading, this person decides for a 100 pages book that can be accessed in a short time, giving the sensation of progress that makes them to read the next book more motivated.
In the same way the text blocks work. If the readers can see the end of it, their attention is worn out and you can lose them because of this simple detail. So, focus on the editing!
Use segmentation: bullets, numbered lists, subtitles and bold typed key-words.
The less buttons, the better
Using several buttons in a single page can divide the visitor's attention. Therefore, the ideal thing to do is to be as clear and assertive as possible: choose an attractive CTA (call to action) to your button, position it strategically and let it glow by itself. Your chances of conversion can increase greatly with this little change.
High speed of your website
Pages that are slow to load make visitors lose their patience, for sure. If they chose your page to solve a doubt, by themselves, it's fair enough to give them a good experience. So, once the loading time of your pages matter, try to guarantee a high speed of your website so the chances of conversion will increase.
Conclusion
The path of maintenance of visitors in your website's pages can be simple. Although the paid ads strategy as remarketing helps to bring the traffic back to your website, using some of these good practices that we presented can be enough to consistently improve your results, decreasing, then, the bounce rate and leading to reaching the goal of increasing the conversion.
Do you want to understand more about improving your conversion rate? So check out the content: "CRO – Conversion Rate Optimization: what it is and how it works"