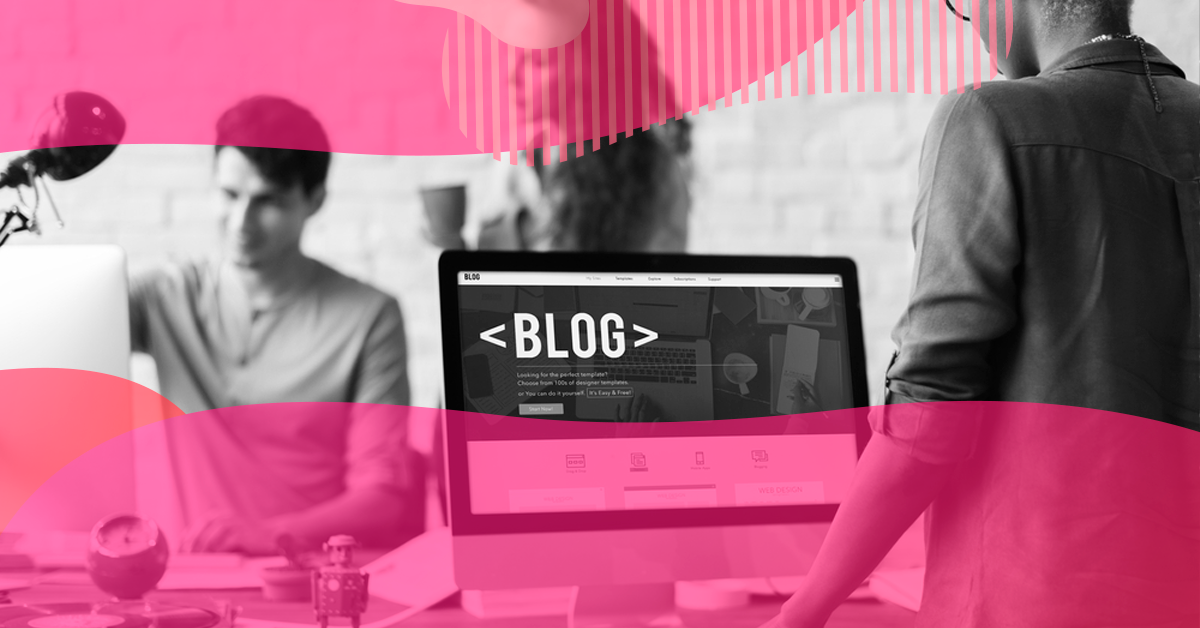 It is not new that blog posts are used within companies as a digital marketing to attract the public and be able to rank on Google. With topics that deal with the persona's problems, doubts or dreams, content rich in information engages the reader within the blog and can generate conversion for companies.
For the content to reach you, it goes through a long production process. Within this process, there are many doubts and myths about how to conquer the long-awaited first page of Google, and that's what we're going to talk about today.
After all, how to write a successful blog post? Is it better to produce long content with more information or shorter and objective? If you are starting to invest in your company's blog and want to know how to rank on google, this is the right post for you!
The time has come to unravel some blog post myths and discover the best tactics to produce quality content that performs well in search engines.
What we will see in the post:
Enjoy it!
Content Size: Long Text or Short Text?
When it comes to getting your hands dirty and producing content, this is a very common question, after all, how many words to write? Before getting there, we need to explain some important points about short and long content.
First, it is essential that you keep in mind that a short text usually has a maximum of 1,000 words. They are more objective and fast texts. But that doesn't mean it 's low quality content, okay? Just more succinct and specific.
Exceed content 2,000 words. These texts approach the content in a deeper way with the focus on instructing the reader and clarifying all the points regarding the subject. It's not the kind of content you read in a minute, you know? However, after reading, there are no more doubts.
An example of long text is evergreen content, which are posts where the subject has a constant interest on the part of the consumer and is not restricted to a specific time. Even with the passage of time, it always has "new" information to add and that's why it has increasing search traffic.
But let's get down to business? Which of the two text types perform better? If this is one of your questions and you want to see your site at the top, find the answer in the next topic.
Content for blogs: what is the ideal number of words?
If you use social networks, you must have noticed that we are part of a fast and connected generation, right? Instagram captions are getting smaller and smaller. But, does this faster generation reflect in blog production as well?
This is a common question and there are those who believe that short text has come to dominate all channels, but can we tell you the truth? This is a big myth! When producing content, it is clear that the amount of text can also impact your reach and should be part of your strategy.
At production time, the text size needs to fit in order to match the types . But, when to define the ideal amount? It is at the time of content planning that you will delimit the goal of words. That is, if your focus is to create a blog, which, as we mentioned above, aims to answer readers' doubts and engage them, it is impossible to summarize it in a few lines.
If we were to put a complex topic here in a blog post of only 300 words, would you be able to understand it well or put it into practice? The knowledge you acquire in a longer post, in fact, is more in-depth, and generally those looking for this type of content are just after that, richer and more detailed content.
After all, as the research carried out by PoderData shows, the internet is the main source of information for the population, including blog posts like this one. It is important to remember that the number of words is not the general rule. As mentioned above, you have to analyze your focus.
Read too:
How does the size of the content affect the performance of the site?
Now that the difference between a short and a long blog post is clear, let's get to the performance data? As research done by Backlinko shows, when it comes to backlinks, posts with longer content have about 77.2% more links than shorter texts.
Another survey carried out by SerpIQ points out that when it comes to presenting search results, content longer
But it does not stop there! If you want to know how to rank in google with your content, according to a survey carried out by Semrush on the best performance of posts, it shows that a long blog post generates four times more traffic and about 43% more shares than in comparison. to the short post. The same analysis also reports that articles with 7,000 words, stand out in terms of performance.
How does Google search work?
If you are thinking about investing in the production of content for your website and you must have heard about keywords or keywords. In summary, keywords describe your content and are the main term of a search. It is through them that the engines present your blog post to the user according to their search.
Imagine the following situation: you are researching how many words a good blog post should contain. According to the keywords used in the content, the search engine will identify that this page is relevant and will help to resolve your question.
But, calm down! It's not because they can contribute to a better positioning, that you should abuse them, right? The lack or excess of keywords can make your blog suffer some kind of penalty.
So, if you were thinking that to do seo for blogs, all you had to do is repeat the words to have a good performance, know that this is not going to work. Search engines identify the exaggerated use of these terms and instead of bringing credibility to your content, it can have just the opposite effect.
Okay, but how does your site appear in search engines? If this is one of your questions, you can rest assured that we will explain to you how Google indexing works.
When the search engine finds a post like this, it goes through a few steps, such as the indexing phase, which in short, is making your site appear on Google.
That is,through the Google algorithm, some checks are made, as well as the qualification of your page. After this process, it is listed on the platform and is visible on search engine results pages (SERP) for the user.
What is website optimization and how to do it?
At this point, you must be thinking: "how to get my website at the top of Google searches", right? If you already write long content and invest in in-depth knowledge, but you still don't know how to get on the first page of google, it's time to review your SEO (Search Engine Optimization) techniques.
Website SEO is the set of optimization techniques for search engines. The focus of blog SEO, especially ON page SEO, is to improve your website ranking in search engines like Google and consequently, increase traffic. But watch out. Don't forget to also do the SEO OFF page.
With website optimization, you will not only have a better ranking, but also qualified traffic, save on your investment, reinforce brand authority and can improve lead capture.
But, after all, how to do SEO on a blog? At this point, Google's own platform can help you! With Google Search Console, you can monitor your blog and through various reports, identify and correct your main errors, as well as check the performance of your page.
Not to mention that with the constant reports provided by Google Search Console, your online marketing can have insights to generate more leads through your blog.
Did you like the tip? This is a great first step to optimizing your site. Then contact us and schedule a meeting.